"The BMW M5 F10 didn't saw a traffic jam coming and hit the Rolls-Royce Ghost with a speed of 100 km/h". (statement of Supercarclub Holland). Unfortunately the results were not pretty! As the statement above explains, a F10 BMW M5 failed to notice a traffic build up and ploughed straight into the back of a rather unlucky Rolls Royce Ghost that had nowhere to run.
The cars were two of many that were on the way to the premiere of the Need For Speed movie in the Netherlands in a convoy of cars. Need for Speed, the hit racing game for a number of year is making its way into cinemas with a huge actor heading up the cast. Fans of 'Breaking Bad' (the many millions of them!) will be happy to see Aaron Paul filling the role of the character that we have been playing for years on every games console you could possibly think of!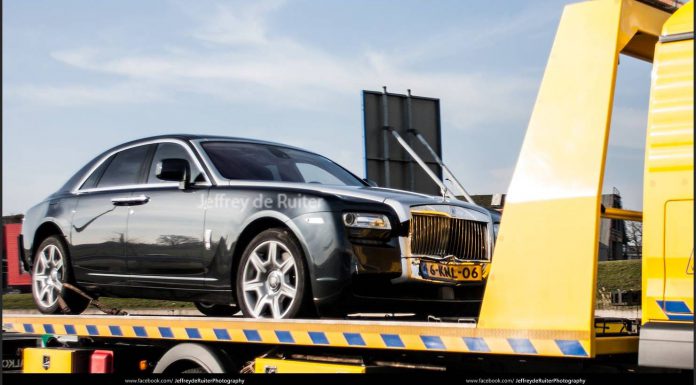 As the pictures illustrate, the Ghost carried the momentum of the 100 km/h impact into an Audi A5. The Ghost, understandably, had to be taken away on a flat-bed tow-truck with severe damage to its trademark front-end and rear-bumper. The F10 M5 was also heavily damaged.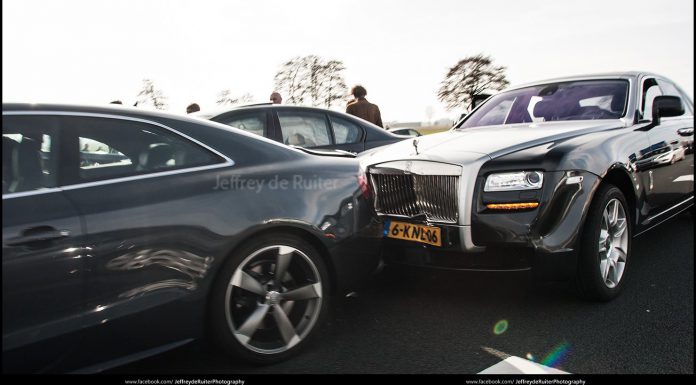 Photographer: Jeffrey Ruiter