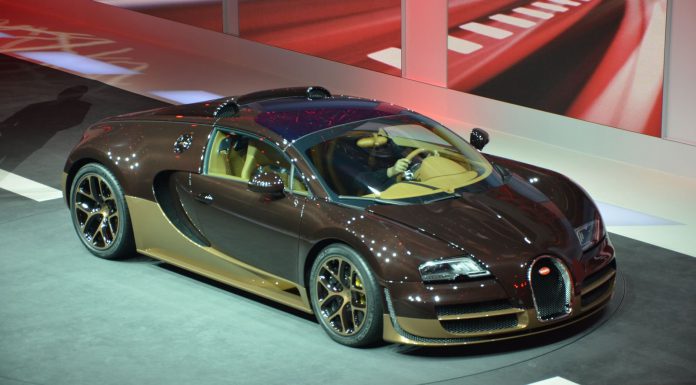 Bugatti recently took the covers off their latest limited edition car, the Veyron Grand Sport Vitesse Rembrandt Bugatti and we were there to see it live! As part of a special program, Bugatti premiered the 'Rembrandt Bugatti', the fourth model in the six-part edition of 'Les Légendes de Bugatti' at this years Geneva Motor Show 2014.
This 'Legend' car, as with all other cars in the series, is based on the Veyron 16.4 Grand Sport Vitesse. The three examples that will be built have been created to pay homage to French artist Rembrandt Bugatti. The car was expected to sell out very quickly as all previous cars in the series had and it did exactly that!
The three cars, the fourth car in the legend car series that will be comprised of six variant, were purchased by individuals in the United Arab Emirates, where the Veryon has proven to be very popular, and the United States. Each example of the "Rembrandt Bugatti" Vitesse was sold for a
cool €2.18 million Euro net. We cannot wait to see the cars on the road!