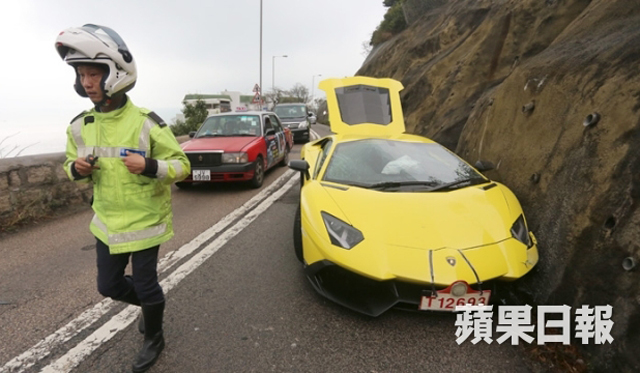 The limited run Lamborghini Aventador LP720-4 50th Anniversario hasn't been on the road very long and now, we have what's believed to be the very first crash of one on our hands.
The following bright yellow example somehow crashed into a cliff in Hong Kong while driving along a very narrow road. It is unclear just how the crash occurred, but based on the images, it seems possible that the car simply understeered into the rock face. However the crash occurred, it was hard enough to deploy the airbags.
Interestingly, this Aventador LP720-4 50th Anniversario is said to have only been delivered with the owner yet to even unwrap the passenger seat from its protective plastic cover!
Thankfully, the damage to the front end appears quite minor and wouldn't have impacted the crash structure of the car. As a result, we expect to see this bright Aventador back on the roads in Hong Kong very soon. However, we'd hate to think just how much a new carbon fiber front bumper will cost!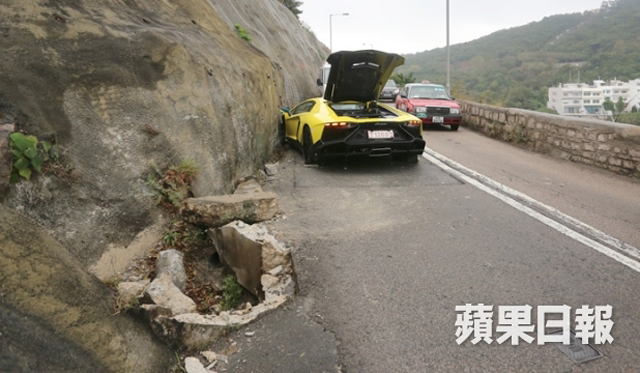 As a reminder, the Lamborghini Aventador LP720-4 50th Anniversario available both as a coupe and a roadster was released last year to celebrate the 50th anniversary of Lamborghini. It features more aggressive bodywork as well as 20 additional horsepower when compared to the 'standard' Aventador.