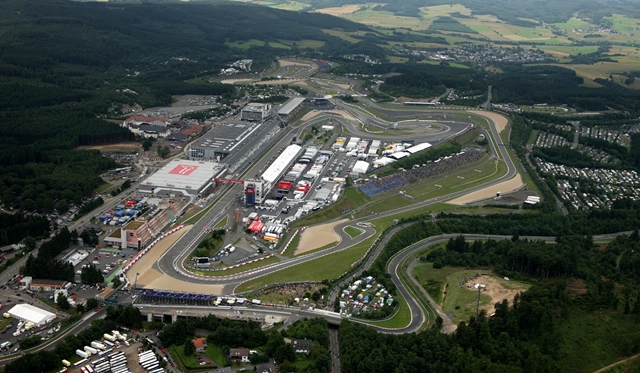 The Nurburgring, the Green Hell, the 'Ring, whatever you want to call it; the Nordschleife/Nurburgring has been up for sale for a few months now. A sale may now be confirmed before Spring, possibly even before the end of this month! We recently reported on ADAC being eliminated from the process, reportedly due to an unexpectedly low bid. That left Capricorn and HIG Capital as credible options for ownership of what is on of the most extreme and testing tracks on the face of the globe.
Which of the two was in pole position? The German automotive parts supplier, or the cash-flooded HIG Group? Reuters recently reported that the latter looked to be the likely new owners of the track and its facilities. It is expected that HIG Group will use an umbrella organisation dubbed as NRGH, comprised of six different brands, each one dedicated to just one aspect of the 'ring. One for the boulevard, one for the hotels, one for the GP track, one for the land, one for the Nordschleife and finally an overall 'holdings' company.
Their plans include a 25 million euro investment into the Nordschleife and a business plan built around public access, racing and the automotive industry. The gentlemen leading the bid is also proposing full HD 1080p video coverage of the whole Nordschleife combined with a transponder/data-uplink for each car. Not only better to control the noise, but the system will spot stopped cars, crashes and even a system to detect spillage of fluids automatically using infrared cameras. F1-style warning lights to convey flag signals instantly and accurately and a totally new entrance to the Nordschleife and no more ticket barriers are also among the proposals.
Nothing is official yet but it certainly seems as though we could be seeing new owners in the not to distant future! Stay tuned with GTspirit for all the latest news as it unfolds!
[Via Bridge to Gantry]