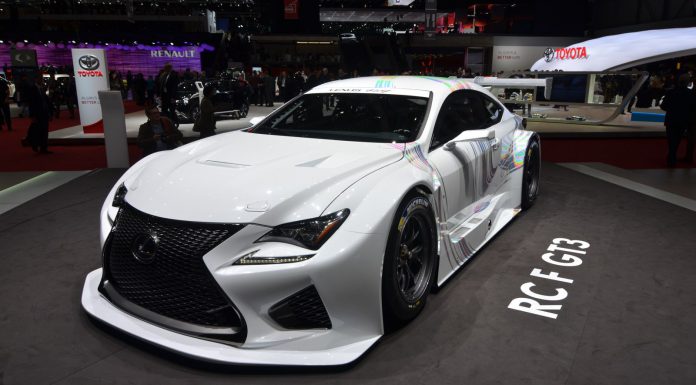 Along with the RC F and RC 350 F Sport, the brand new Lexus RC F GT3 Concept is on display at the Geneva Motor Show 2014. With some outlandish styling, a more powerful engine and improved aerodynamics, it is hoped the RC F GT3 Concept will begin racing next year. With its unique paintjob, we just couldn't help ourselves and took a closer look.
The Lexus RC F GT3 Concept is a modified Lexus RC F V8 which packs more than 540 horsepower under the bonnet. It weighs just weighs 2,755.8 pounds and vehicle testing will start later this year.
Lexus claim that it meets all Group GT3 International Racing Standards and that they will supply GT3 Vehicles to Racing Teams in 2015. GT3 cars can enter many races globally, such as the 24 Hours of Nürburgring endurance race in Germany and the Super Taikyu Endurance and Super GT series in Japan.
As you would expect from any GT3 car, the car sits low and wide with plenty of aerodynamic parts including a massive rear wing, aggressive rear diffuser, prominent front splitter along with side exiting exhaust pipes.

For more details on the Lexus RC F GT3 Concept, take a look at our earlier article. For all the happenings at the Geneva Motor Show 2014, take a look at our dedicated news channel!