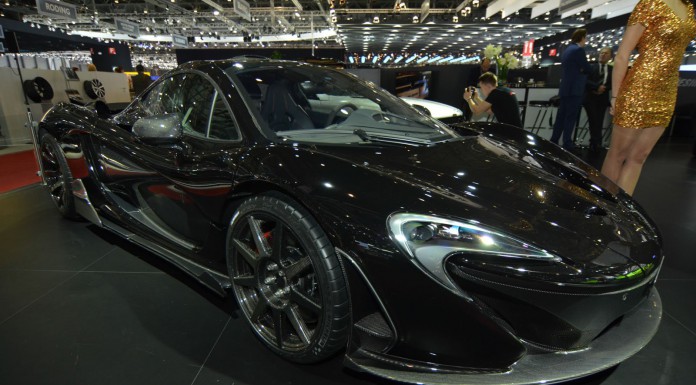 FAB Design have a reworked McLaren P1 on their stand at the Geneva Motor Show 2014 this year. The McLaren P1 is one of the freshest hypercard on the market, with deliveries having only just started with customers. FAB Design have created a number of extra components which can be affixed to the McLaren P1 and interchanged with the serial body parts.
FAB Design make it clear that all components are very easily reversible. The car features an improved engine compartment with special air deflection ducts installed upon the rear fenders. The addition of a rear spoiler attached to the series rear spoiler adds more downforce and new flaps on the side skirts give an extra visual edge.
FAB Design worked with Australian specialists, Carbon Revolution for the FAB Design McLaren P1. It gets ultralight carbon composite wheels which achieve more than 40 percent weight savings compared to aluminium wheels of comparable size. The unsprung mass increases the performance and handling characteristics of the car FAB Design tells us.

Enjoy the photos. Take a look at our dedicated Geneva Motor Show 2014 news channel and keep up to date with all the new releases and happenings on the show floor!