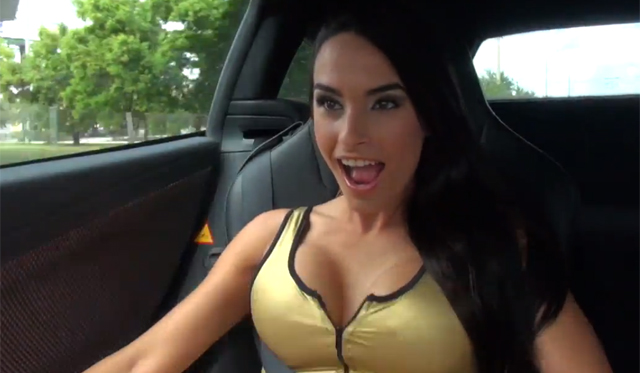 What's better than watching one steaming hot model riding in a McLaren 12C? How about watching two screaming, busty girls riding in a 12C in the same 3-minute video. Yep, that's a good way to start or end your day!
[youtube]https://www.youtube.com/watch?v=ZbB4vbDHjKc&list=UUgF0OC_3MlW2KEyhhAgIQjA[/youtube]
In this video, we have Dayanis Garcia and Philomena Andress, both of which we have featured before, getting into the passenger seat of this potent black McLaren 12C. Enough talking, watch the video above and thank us when you have!