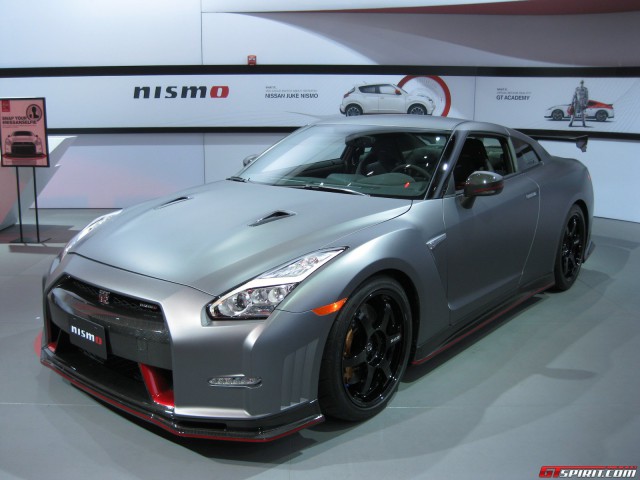 When the Nissan GT-R first hit the market in 2007, it was praised for its affordability and speed. As a matter of fact, it was capable of outperforming many cars costing twice as much. However as time has gone on and updated variants and yearly refreshes are released, the price of the GT-R has slowly increased.
As a matter of fact, the latest 2015 Nissan GT-R set to soon arrive in the United States, finally pushed the GT-R over the $100,000 mark. However, that is nothing compared to the range-topping Nissan GT-R Nismo. The GT-R Nismo, unofficially the fastest volume production car around the Nurburgring starts at $149,990 excluding the destination and handling fee of $1,595. That brings the total minimum cost of a new Nissan GT-R Nismo in the U.S. up to $151,585. By comparison, a standard Porsche 911 Turbo starts at just over $148k.
This extra $50,000 over the standard GT-R sees the addition of 55 hp and 18 lb-ft of torque. While that may not sound like much, the GT-R Nismo is much more focused on aerodynamic and handling improvements.
At the chassis end of the package, Nismo have worked with Bilstein to develop springs and custom Bilstein DampTronic dampers for the front and rear suspension. Three suspension modes can be selected; Comfort, Normal and R for circuit applications. Exclusive Dunlop tyres are also fitted in sizing 255/40 ZRF20 at the front and 285/35 ZRF20 at the rear.
Nismo have fitted specially-developed links to the front double wishbone suspension which increases castor trail and optimises wheel position during high-G cornering. Large high-rigidity bolts are used to increase stiffness of the wheel-hub attachment area. A new hollow anti-roll bar is fitted which is lighter and measures 17.3 mm in diameter. The addition of adhesive bonding to the spot welding process also adds an extra element of rigidity to the body construction.