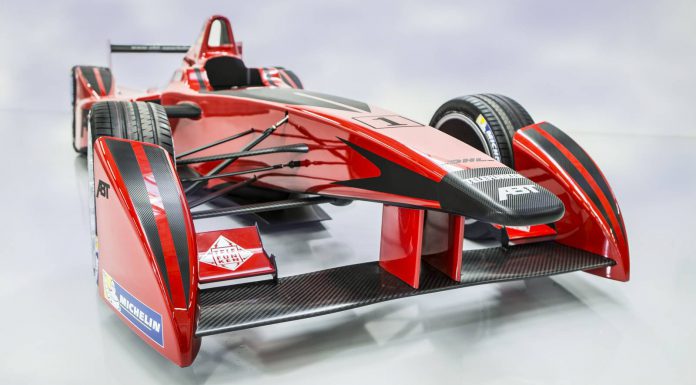 Bavarian tuner ABT Sportsline have revealed a new race car which they will use in the upcoming FIA Formula-E championship. The championship will kick off in September this year, where ABT will race under the name Audi Sport ABT Formula-E Team. They are among the ten chosen teams and will use two drivers; Audi factory driver Lucas di Grassi and GP2 Daniel Abt.
ABT says the race car has a 200 kW (272 hp) in the standard chassis that was used during testing, the energy saving mode on the other hand has an output of 133 kW (181 hp). It does naught to 100km/h in just 3 seconds, when the Push-to-Pass-Button is used, it will activate an extra 67 kW (91 hp). This car will also make debut at the Geneva Motor Show 2014 alongside other ABT cars like the new ABT Audi RS6-R.

CEO Hans Jürgen Abt said;
This is an entirely new chapter in our company's 60-year motorsport history. For us, this is a fascinating new challenge and we now know that electrical drives may be free of emissions but certainly not free of emotions.