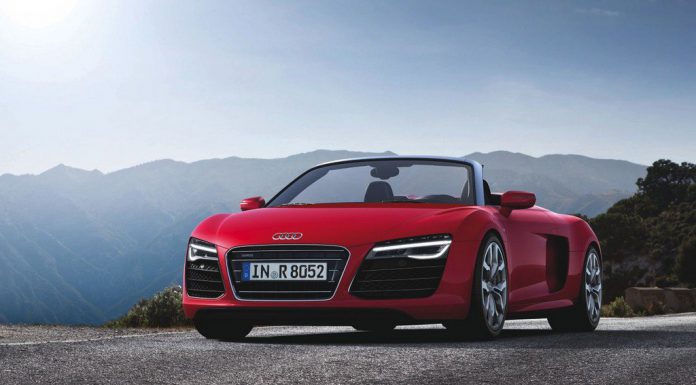 Following confirmation that the next-generation Audi RS4 would ditch the current car's naturally aspirated 4.2-liter V8 engine, many were left concerned about whether the same engine fitted in the Audi R8 could face a similar fate and head down the forced induction route. However, Car and Driver can confirm that the next-generation Audi R8 currently in development will in fact maintain its base 4.2-liter V8 and not come turbocharged.
As it stands, this powertrain delivers 430 hp in 2014 Audi R8 V8 spec and is likely to receive some extra power for the latest R8 iteration. The possibility of the latest R8 being available with the 4.0-liter twin-turbocharged V8 engine from the RS7 has also been ruled out, with it reportedly too difficult to cool when mid-mounted. Additionally, a turbocharged engine would reduce the German supercar's throttle response and drastically reduce the current car's screaming exhaust note.
Of course, the V8 won't be the only available engine for the next Audi R8. It will also maintain the current car's 5.2-liter V10 engine albeit with some performance modifications. Even though the range-topping R8 V10 will be more powerful than the outgoing car, Audi will have to ensure it doesn't outshine the performance of the brand new Lamborghini Huracan producing just over 600 hp.
[Via Car and Driver]