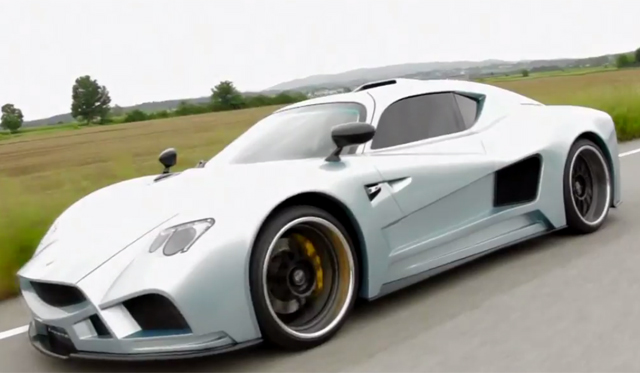 Launching a supercar with claimed performance to rival the established brands is always a near impossible task. As a matter of fact, the only really successful supercar start-ups from the past decade or two are Pagani and Koenigsegg with a host of others seemingly vanishing just months after they launch.
[youtube]http://www.youtube.com/watch?v=Daob3ukbCCU#t=55[/youtube]
Determined to be a supercar manufacturer which can stick it out, Mazzanti Automobili has just released the official promo for its Evantra supercar. The two and a half minute clip looks briefly at the history of the brand with CEO and founder, Luca Mazzanti.
In case you didn't know, the Mazzanti Evantra is powered by a V8 engine with a displacement of 7.0 liters and producing 701 hp with 848 Nm of torque. The engine is naturally aspirated and propels the Mazzanti Evantra from zero to 100 km/h in just 3.2 seconds. Total weight is just 1,300 kg and the car comes fitted with a 6-speed manual or a sequential gearbox.
The power of the Evantra V8 is transferred onto the tarmac thanks to special high performance tyres from Continental, measuring 255/30 R20 at the front front and 305/25 R20 rear. They are mounted on special 20-inch OZ alloy wheels. The braking system comes from Brembo, formed by 380mm discs with 6 piston calipers in the front and 360mm discs with 4 piston calipers at the back (a carbon-ceramic system is optional).