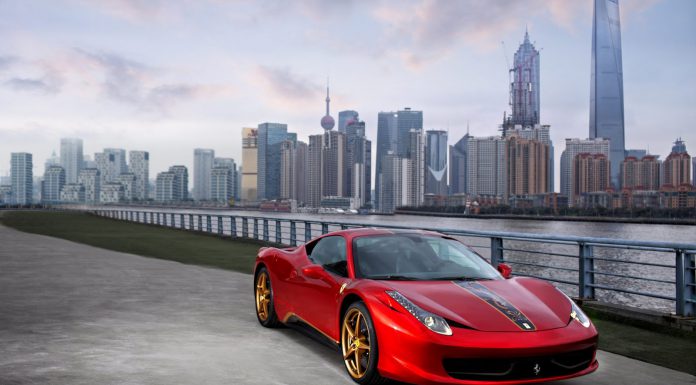 Following on from this absolutely savage Ferrari 458 Italia crash in China, the word 'Ferrari' has been temporarily banned by Chinese search engines and the totalitarian run state.
That Ferrari 458 Italia crash saw the driver die and two male passengers in the single passenger seat somehow survive. All three men registered a blood alcohol content of zero. Reports suggest that the Ferrari was being driven very fast when the accident happened. Some say as high as 300 km/h in a 120 km/h zone.
Eye witnesses say that a 20-metre section of guardrail was bent and pieces of the vehicle were scattered over the highway. We are told that all three men were alive following the accident. On his way to the hospital, the 23-year-old driver succumbed to his injuries and was pronounced dead. Of the other two passengers, one suffered head injuries and remains unconscious in hospital in a northern suburb of Beijing, the other was treated for bruised lungs at a hospital near the city centre.
This isn't of course the first time an horrific Ferrari crash has occurred in China. Back in 2012, a black Ferrari crashed killing the son of an ex-aide to former president Hu Jintao. News about this crash was quickly muted as the word 'Ferrari' was also banned from search engines in the Asian nation.
What's more, when a red Ferrari crashed into two other cars in Singapore in May 2012 where three people were killed, the word 'Ferrari' often returned error messages on Chinese search engines.
[Via Time]