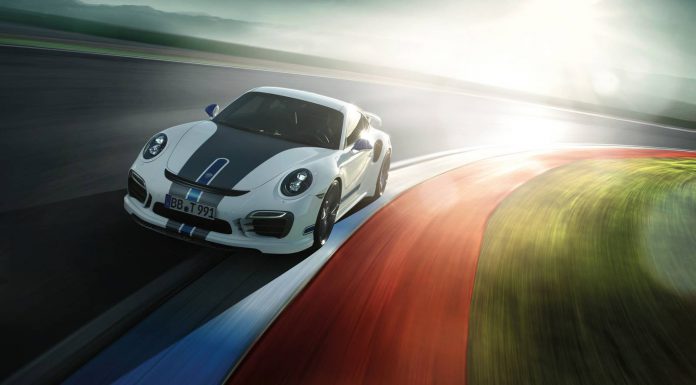 The next stage of the TechArt program for the new Porsche 991 Turbo is a power upgrade for the Porsche 991 Turbo S! The TechArt power kit is the first stage upgrade. The power kit is named TA 091/T1.1 and features an intelligent engine management system, activated at the touch of a button!
As standard, the Porsche 991 Turbo S delivers 560 hp and 700 Nm of torque with 750 Nm available with overboost in Sport and Sport Plus modes. TechArt's TA 091/T1.1 program delivers increases of 60 hp and 130 Nm over these figures. This means that the 3.8 litre 6-cylinder Bi-Turbo engine produces 620 hp and up to 880 Nm of torque in total.
The power is activated by pushing the Sport or Sport Plus button on the center console. This allows the Techart Porsche 991 Turbo S to utilise the extra power. Thanks to four-wheel drive, the TechArt upgrades accelerate the 991 Turbo S from 0 to 100 kph in 2.8 seconds and on to a top speed of 328 km/h.
The TechArt power kits are backed by a two-year limited warranty. Other options can be specced for the Porsche 991 Turbo S including a new exhaust system and various body components.