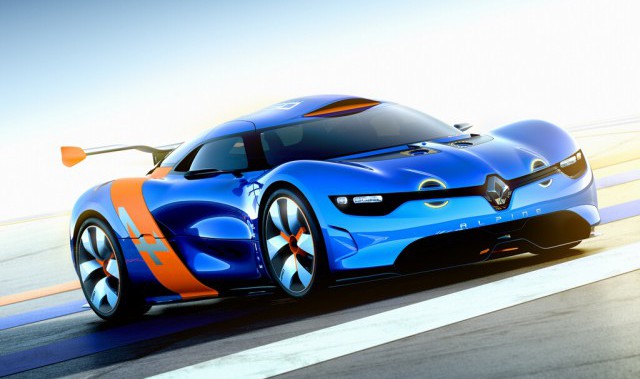 Work on the joint Renault and Caterham sports cars have been ongoing for quite some time. Now however, reports have emerged that development of both cars have hit a hurdle. According to Autocar, the design of the joint-sports cars are being revised following a recent private viewing of a styling prototype.
Just like the recent Caterham AeroSeven Concept which is back at the drawing board following customer distaste in its design, the same story seems to have repeated itself for the Caterham-Renault. As a result of the cars heading back the drawing board, Renault bosses are said to have pushed the project back to a 2016 launch at the very earliest. All up, this redesign could cost the two firms more than 12 months with the cars previously expected to debut sometime next year.
The fact that two sports cars are being created makes the problem harder and more costly to resovle. The Renault is currently known as the next-gen Alpine sports car and is still tipped to be slightly less potent with around 250 hp under the hood. By comparison, the Caterham was tipped to delivering around 300 hp while matching the 1100 kg weight of the Alpine (Renault). Caterham originally designed its car but that is said to have been turned down by Renault who are now believed to be working on new styling directions for both cars.
When discussing the tensions between the pair, Caterham Group CEO Graham Macdonald said, "There are ongoing frustrations on both sides, but we knew there would be challenges from the start. It was never going to be easy: we are a small, agile company and they are a large, corporate firm. That's causing frustrations for us and, I'm sure, for them."
[Via Autocar]