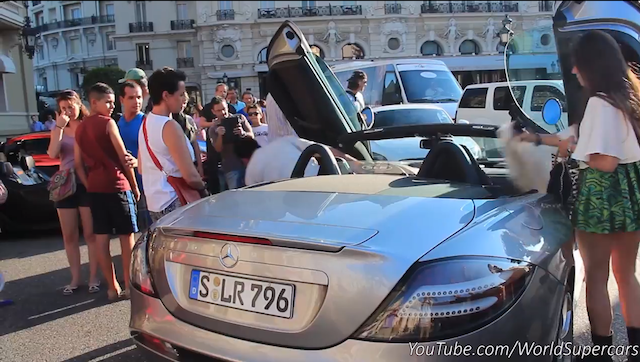 The Mercedes McLaren SLR is a fantastic car, a GT that will happily cruise across continents, tear up a race track or turn heads rolling through cities across the globe with the roof retracted. As we found out when testing the car it also allows you to get even closer the the supercharged V8s bellow!
[youtube]http://youtu.be/uXshNjYKmj8[/youtube]
Here we have a clip of a silver roadster in Monaco. The car has been fitted with a very nice sounding sports exhaust that gives the car an even throatier gargle at lower speeds. This particular video is filmed in Casino Square in the Principality of Monaco where the car is seen being driven by a very glamorous women.