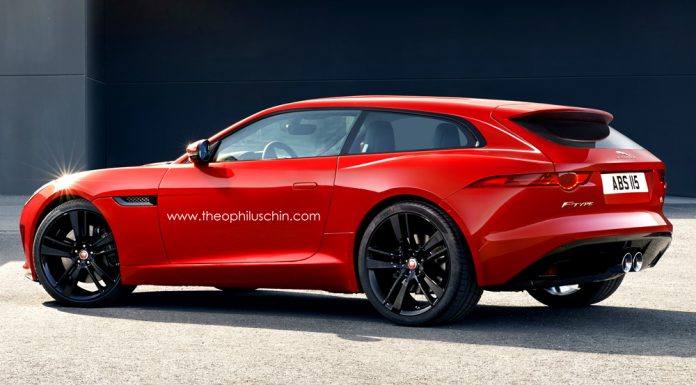 When the beautiful Jaguar F-Type Coupe was revealed at the Los Angeles Auto Show and Tokyo Auto Show late last year, we were absolutely gobsmacked at just how nice it looked. However, thanks to automotive renderer, we now have a Jaguar F-Type variant which possibly looks just as good if not better to some.
This Jaguar F-Type Coupe has been transformed into a traditional Shooting Brake and looks simply awesome. With a higher roof stretching to a significantly smaller rear window when compared to the Coupe, the proportions are absolutely spot on. Of course, Shooting Brakes aren't all about looks and clearly increase cabin space along with providing additional luggage space.
When you compare this design to the Ferrari FF, you'd be crazy to think the FF looks better!
Unfortunately, it is unlikely that Jaguar will produce a Shooting Brake version of the F-Type. However, it would be a gift from god if they did!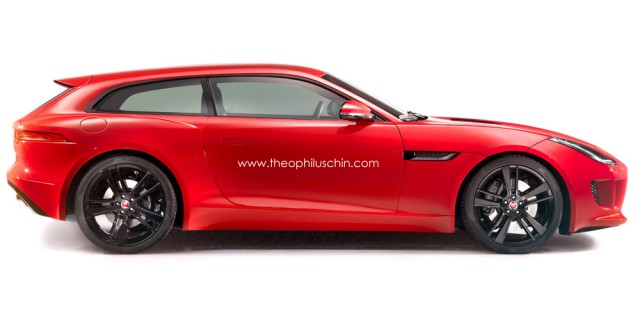 As a reminder, the Jaguar F-Type Coupe range is topped off by the F-Type R Coupe. It features a supercharged 5.0-liter V8 engine producing an insane 550 hp. Consequently, Jaguar promises the F-Type R Coupé can sprint from 0-100 km/h in just 4.2 seconds, 80-120 km/h in a mere 2.4 seconds and an electronically limited top speed of 300 km/h.
As for the regular 2015 Jaguar F-Type Coupé and S Coupé, they are essentially identical to their convertible siblings with the addition of a fixed roof. Consequently, the base Jaguar F-Type Coupé features a 3.0-liter supercharged V6 engine producing 340 hp and helping the car hit 100 km/h in just 5.3 seconds and an electronically controlled 260 km/h top speed. The F-Type S Coupé then features a tweaked variant of the same engine now delivering 380 hp and sending the car to 100 km/h in 4.9 seconds.
[Via Theophilus Chin]