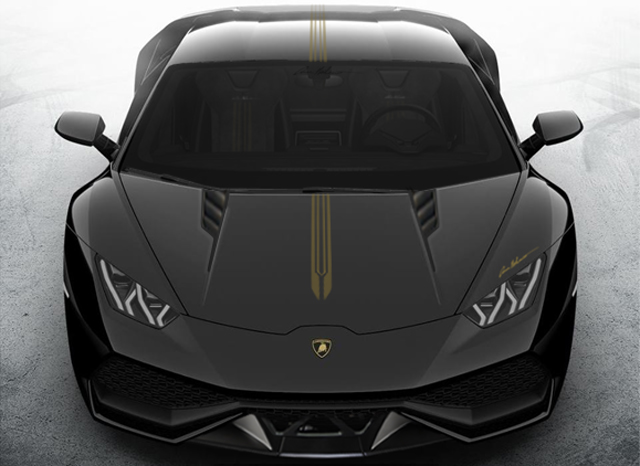 It is only a matter of time before the first special editions of the brand new 2015 Lamborghini Huracan are released. The first is believed to be the Huracan Spyder and from there, we can expect to see literally dozens of limited editions from lightweight Spyders, to rear-wheel drive coupe's with unique paintjobs.
Rendering artist Evren Milano has decided to create his very own variant of the Lamborghini Huracan with what he dubs the 'Gold Edition'. Finished in black, this Huracan features a prominent gold pinstripe down the centre of the car which actually looks quite nice against the traditional black and gold Lamborghini logo. Additionally, the Gold Edition features a slightly modified front bumper with a more aggressive portion in the centre.
While it is doubtful Lamborghini will ever produce a Huracan dubbed the Gold Edition, this image does excite us for what Lamborghini has in store!
[Via E Milano]