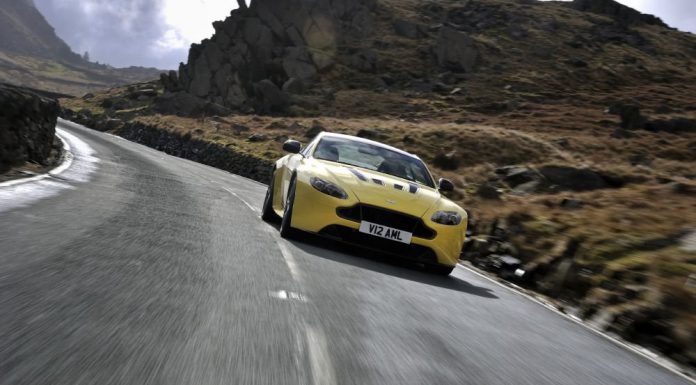 Following on from the news yesterday that about 5,000 Aston Martins were being recalled in the United States, further details about the recall have been released along with confirmation that it is indeed a worldwide recall. In total, 17,590 vehicles are being recalled. That accounts for all left-hand drive cars built since November 2007 and all-right hand drive cars since May 2012. The only car to escape the recall is the new 2014 Aston Martin Vanquish.
As it turns out, the manufacturer of the plastic accelerator pedal arms, Shenzhen Kexiang Mould Tool Co Limited was using unapproved, counterfeit plastic courtesy of Synthetic Plastic Raw Material Co Ltd.
2014 Aston Martin V12 Vantage S

The issue has actually been part of an ongoing investigation from Aston Martin since May last year. In this time, no reports of accidents of injuries due to the gas pedal issue and have reported.
Aston Martin claims there is a possibility that the weak gas pedal arm could break and if it does, the engine will idle and the driver won't be able to accelerate (obviously). That might not seems like a huge danger, but when you consider the number of dangerous situations you've had to accelerate out of, it becomes a real potential hazard.
As we speak, Aston Martin is currently notifying affected owners. As always, all repairs which will consist of the gas pedal assembly being replaced, will be available free of charge. The replacement part will be sourced from a British manufacturer.