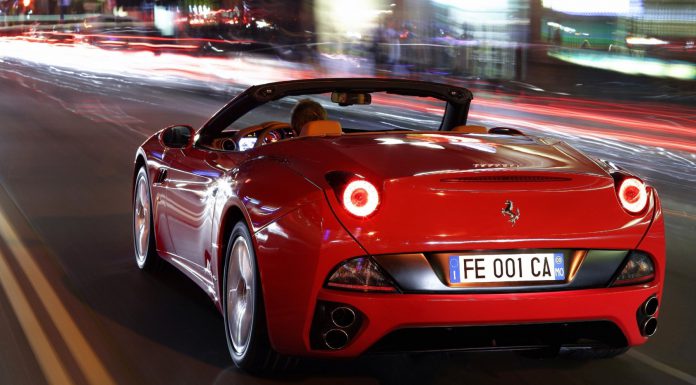 Following on from recent confirmation that the 2015 Ferrari California is set to debut in just over a weeks' time, additional details about the design of the new California have been released by a source on the Ferrari Chat forums.
The information was sourced from an individual closely affiliated with Ferrari who actually saw the completed car back in November last year. First off, it can be confirmed that the new Ferrari GT car will indeed by called the California despite previous reports suggesting otherwise.
As for the design, it will be heavily inspired by the faster and more powerful Ferrari F12 Berlinetta. More specifically, it will have a much more aggressive front end and is said to feature headlights similar to those used on the F12 and FF. Additionally, a small hood scoop is said to be featured on the 2015 Ferrari California. Additionally, the new California will feature large vents in front of the doors and at the rear, will be less curvy than the outgoing car.
Unsurprisingly, the taillights will remain similar to the current car but the new California will ditch the stacked quad-exhaust pipe layout in favour of a more traditional quad-exhaust system like the F12. Additionally, the reversing lights are said to be moved into the taillights like the F12 rather than being separate fixtures.
As we previously learnt, the next-gen Ferrari California will feature the same 3.8-liter twin-turbocharged V8 as the new Maserati Quattroporte. However, in California spec, this engine will actually produce an impressive 552 hp. That will put it just 10 ponies behind the standard 562 hp Ferrari 458 Italia! Additionally, it will represent a gain of 69 hp over the outgoing car and is a bump over the 523 hp this engine produces in the Quattroporte.
[Via Ferrari Chat]