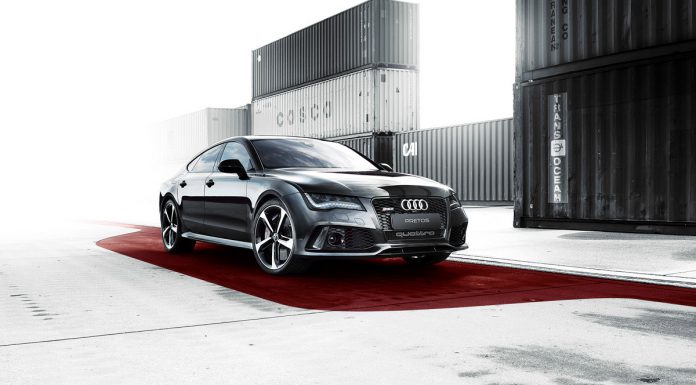 Tuner PRETOR, recently completed work taking the already extremely exciting Audi RS7 Sportback and making it even more exciting.
The Audi RS7 Sportback by PRETOR features newly designed seat covers, rear centre console finished in carbon fiber with a gloss finish and joined by a black inlay, individualized RS7 steering wheel outfitted with custom Audi exclusive leather complete with red stitching and a selection of carbon fiber accents.
The car also features a unique dashboard with black leather and red stitching to match the steering wheels. The final changes include similarly finished door panels while on the outside there are carbon fiber wing mirror caps and the automatic raising and lowering rear spoiler finished in carbon fiber.
Other than these rather minor visual changes, the Audi RS7 Sportback by PRETOR is stock. That means at the heart of this RS7 is a new uprated twin-turbo version of the 4.0 V8 TFSI engine also found in the S7. The engineers at Quattro GmbH, the company responsible for the RS models, managed to squeeze out another 140 hp, lifting its output to a more than impressive total of 560hp.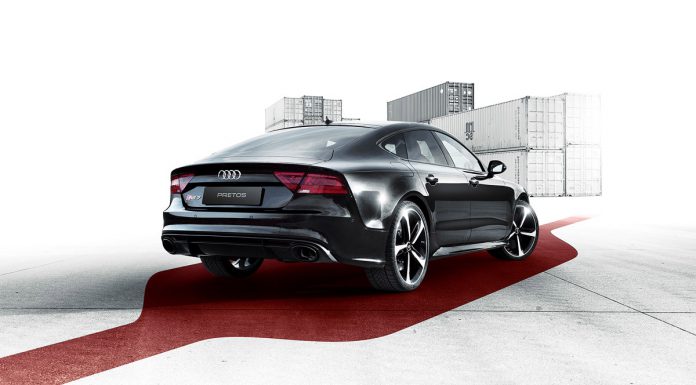 Audi has made downsizing one of the cornerstones of its strategy and with success. The 560 hp is available between 5,700 and 6,700 rpm. A constant 700 Nm of torque are available between 1,750 and 5,500 rpm. Because the high-revving four-liter engine has been rigorously designed for low load-change and flow losses, it develops this power quickly and spontaneously.