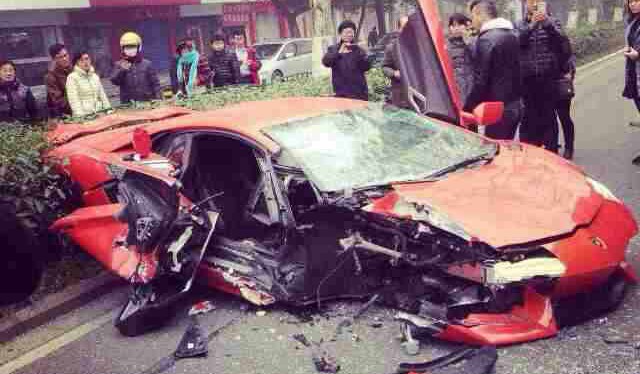 There are greater numbers of luxury supercars and hypercars in China than ever before. It is of course, inevitable that some would end up involved in accidents. One such example is this orange Lamborghini Aventador which smashed into a bus in Hefei, 500 km outside Shanghai.
The accident happened on Wuhu Road at around 2 pm yesterday. Police officers on the scene were said to understand the driver of the Lamborghini had swerved onto the wrong side of the road to avoid a motorcyclist.
The photos appear to show the Lamborghini Aventador on the opposite side of a carriageway divided by a hedgerow. The implication is that the driver lost control of the Lamborghini Aventador, smashing through the hedgerow and into the right side of the bus.
Chinese media doesn't report any injuries, although we can't be certain that nobody was hurt. The impact looks quite severe, especially on the right side of the car. The damage looks beyond economical repair as the damage appears to extend into the carbon fibre monocoque.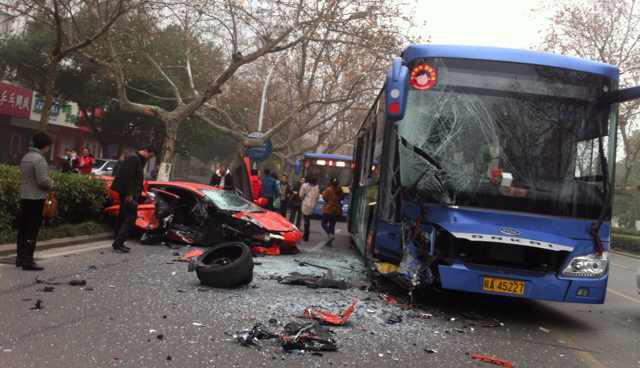 The Lamborghini Aventador has quickly become the quintessential supercar. Introduced in 2010, the Aventador featured a completely new 6.5 litre V12 engine pumping out 700 hp. A Roadster version became available to customers last year.