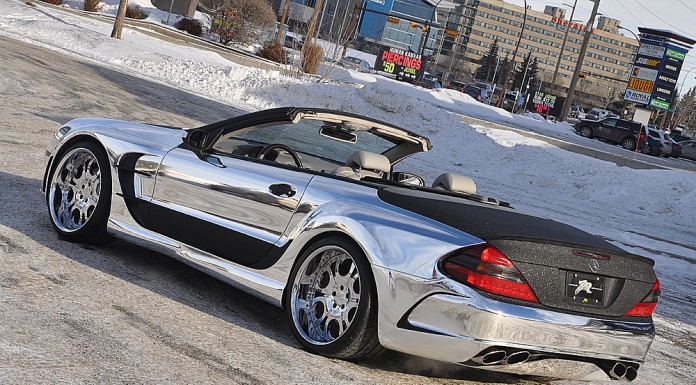 ZR Auto is at it again with a Mercedes SL 55 AMG based project. When we last visited the Calgary-based performance tuning shop, the crew was busy wrapping a Kleeman-modified SL in chrome and shimmer black.
The project has now been completed and the result is stunning! After bringing the SL 55 AMG out into the sunlight, we got a true glimpse at what this eye-catching ride looks like.
The shimmer black specialty wrap on the hood, roof and trunk sparkles in the sunlight, which accents the chrome body of the SL very nicely.
But the wrap isn't the only modification that has been made to this German beast. The had parts brought in from Holger at IMSA for a full engine overhaul.
Modifications include a Kleeman supercharger, modified ECU tuning program, Kleeman throttle body, sport cats, headers and high-flow duel exhaust. The car now pushes out 640hp and 616 lb/ft of torque.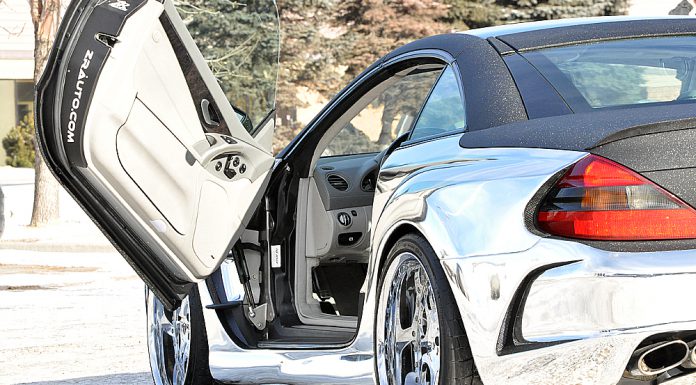 Zahir Rana, owner of ZR Auto, describes the car as: "An absolute monster. It'll make you s*** your pants, trust me!"
Rana said his inspiration for building this car was because: "I just wanted something fun to drive. Its presence on the road is like no other, its stance is so masculine and its just a great car to take out on the road!"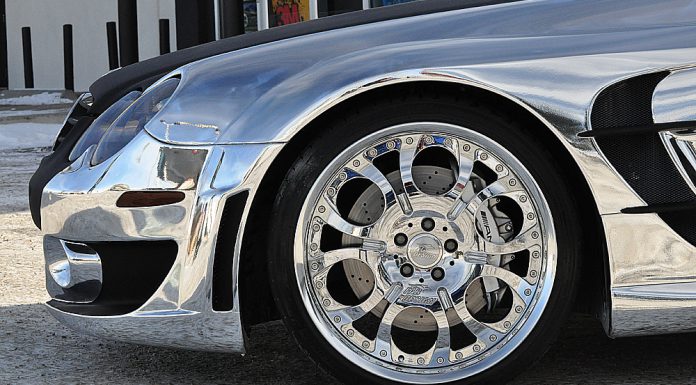 Exterior modifications to the car include a full wide-body kit from FAB Design in Germany, custom FAB Design wheels, sport wing and lowering springs.
With a dyno-tested top speed of over 310 km/h and a 0-100 km/h time of 4.0 seconds, this Mercedes is one fast convertible!