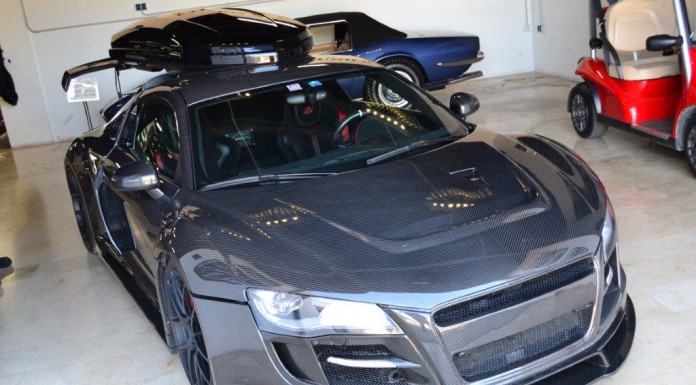 With the exception of Jon Olsson's insane Rebellion R2k first used in last year's Gumball 3000, the most eye-catching supercar the Swedish skier has owned is this PPI Razor GTR Audi R8. Olsson has since parted ways with this insane R8 in favour of a more practical yet equally fast Audi RS6 Avant with a unique camouflaged wrap.
Olsson's PPIR Razor GTR Audi R8 is currently on display and up for sale courtesy of Cohen & Cunild in Spain. It is just the third of 10 PPI modified R8s ever produced and this particular example was designed and built exclusively for Olsson. From a visual standpoint, it features a new bodywork incorporating a completely revised front fascia, side skirts, carbon fiber rear diffuser as well as the obligatory ski box and massive rear wing supporting it.
Under the hood, the PPI Razor GTR features a naturally aspirated V10 engine with over 601 hp produced at 7,400 rpm and 565 Nm of torque at 6,400 rpm. The extensive use of carbon fiber reduces the cars weight by 250 kg over its serial counterpart (serial curb weight V10 R-tronic: 1,625 kg). This means it is able to achieve speeds from 0 to 100 km/h (62mph) of just 3.2 seconds (with a modified R-tronic Gearbox) and a maximum top speed of 335 km/h.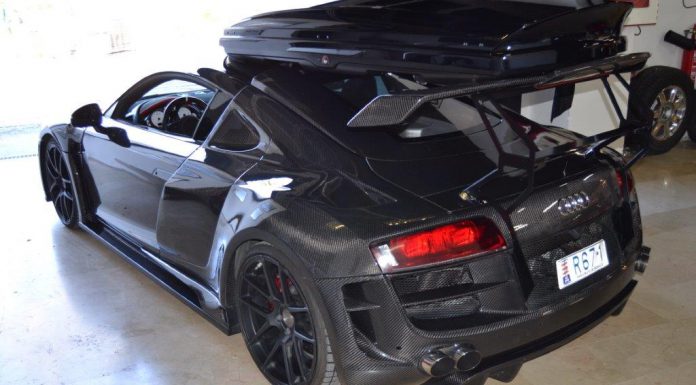 Jon opted for a set of Stasis power upgrades so instead of the above quoted power figures, Jon's car has around 710 hp, making this unique PPI Razor even faster!