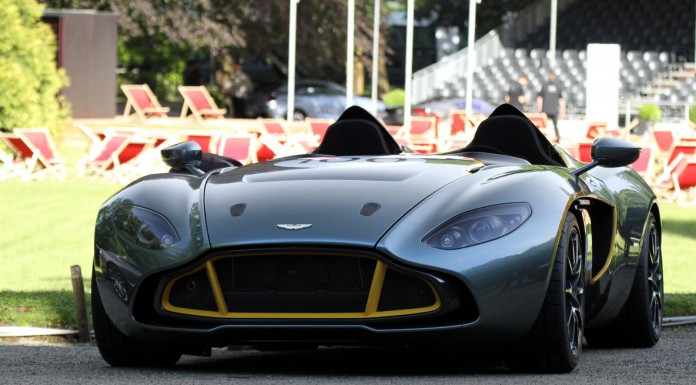 Aston Martin's stunning CC100 Speedster Concept, which made its debut prior to the 24 Hours of Nürburgring in Germany last year, has been recognized as "The Most Beautiful Concept Car of the Year" by an expert panel of judges at The Festival Automobile International in Paris.
The voting panel, led by world-renowned architect Jean-Michael Wilmotte, included a team of judges from a diverse range of industries such as fashion, design, art and media. They awarded the prize to the car which they thought to be "the most beautiful and interesting project of the year focusing on art and automobile".
The announcement marks the third time the Gaydon, UK based automaker has won the prestigious award, with the luxurious Rapide four-door winning in 2010 and the Vanquish taking the prize home in 2013.