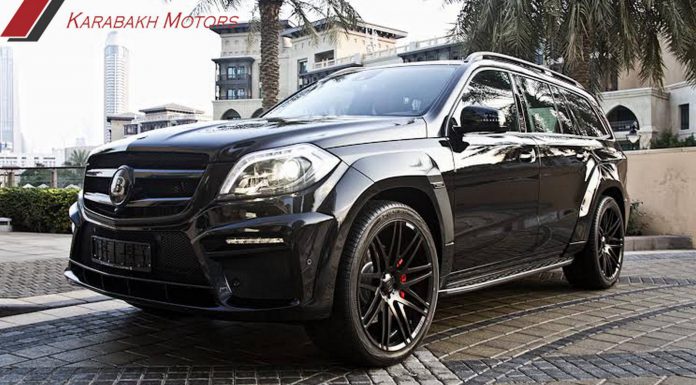 Dubai based tuning company Karabakh Motors recently got their hands on a Mercedes-Benz GL 63 AMG which they upgraded with a Brabus kit whilst also setting about tweaking it slightly to make the car stand out even more!
Based on the Brabus B63 620 Widestar, Karabakh Motors made the car even more eye catching by eliminating all the chrome parts from Brabus, replacing them with a host of new matte grey and matte black accents. As a result, the Brabus B63 620 Widestar by Karabakh Motors is completely blacked out and a real attention grabber.
Apart from these small changes, this B63 620 Widestar remains the same as the regular Brabus tuned GL 63 AMG. As a result it features the firm's upgraded 5.5-liter BiTurbo V8 engine. All up, this potent powerplant delivers 620 hp at 5,750 rpm as well as an extremely impressive 604 lb-ft of torque from 2,000 to 5,000 rpm!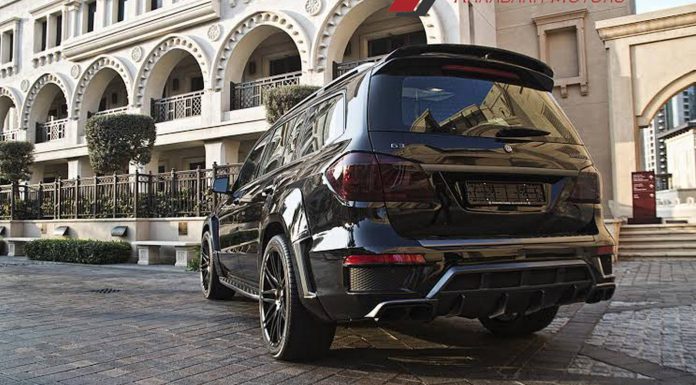 The B63 also features Brabus' enhanced braking system, which uses their high- performance brake system with six-piston aluminium fixed calipers. They grip on the vented and cross-drilled front discs measuring 405 x 34 millimeters (15.9 x 1.3 inches). Likewise, the rear axle has discs measuring 380 x 34 mm (15.0 x 1.3 inches) and four-piston fixed calipers.