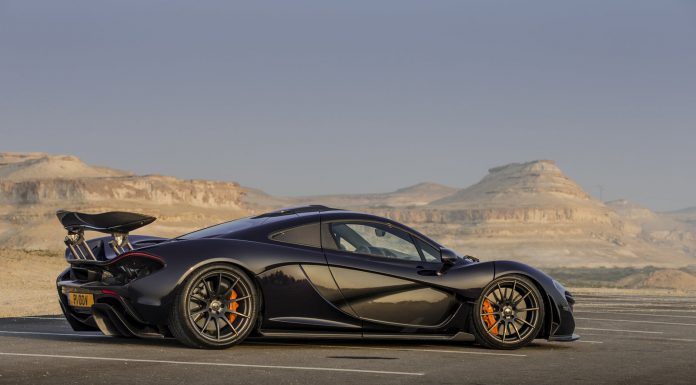 As we well and truly know, McLaren is currently working on a new 450 hp sports car to sit below the 12C supercar in the British automaker's range. While that car is still some way from hitting dealerships, McLaren has already confirmed that a new supercar to sit between the 12C and the insane hybrid McLaren P1 we recently drove, is in the works.
Currently dubbed the McLaren P15, the automaker admitted that such a car is "quite a way off". Nevertheless, McLaren confirmed that the new P15 supercar will utilise the same 3.8-liter twin-turbocharged V8 engine currently used by the 12C, P1 and the upcoming P13 sports car. However, in P15 trim, this engine would be heavily updated when compared to the 12C's variant.
GTspirit Road Test of McLaren P1

Additionally, the McLaren P15 supercar will utilise McLaren's carbon fiber monocoque used on all its current road cars. However, because the McLaren P15 is so far off and development is only in its infancy, it did reveal that technologies it will feature are likely to change and improve by the time it launches.
While the McLaren P15 is such a long way off, a price tag around the 400,000 pound mark would be likely. By comparison, the P13 is expected to set you back around 120,000 pounds.
[Via Autocar]