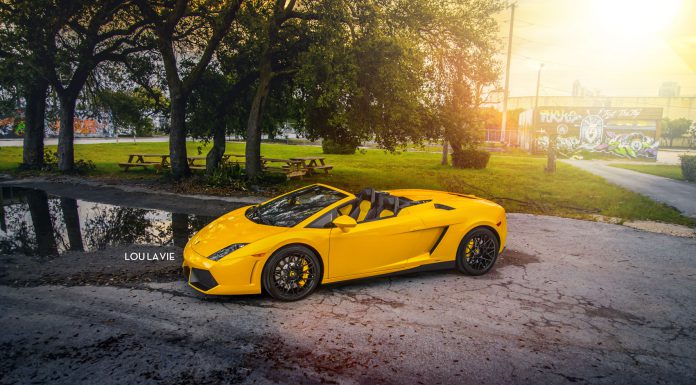 Canadian teen pop sensation Justin Bieber has been arrested on drag racing and DUI chargers while driving a rented bright yellow Lamborghini Gallardo LP550-2 Spyder.
According to reports, Bieber was pulled over by the police for 60 mph in a 30 mph zone. And when he was pulled over, things reportedly went from bad to worse because he had a 0.4 blood alcohol level and admitted to having been smoking marijuana throughout the day while also taking anti-depressants.
As for the Lamborghini Gallardo LP550-2 Spyder in question, it is believed to have been rented from Lou La Vie, a luxury rental company based in Miami. The car features stunning black wheels, yellow brake calipers as well as a matching yellow and black leather and Alcantara interior.
[Via Lou La Vie, MTV, Daily Mail]