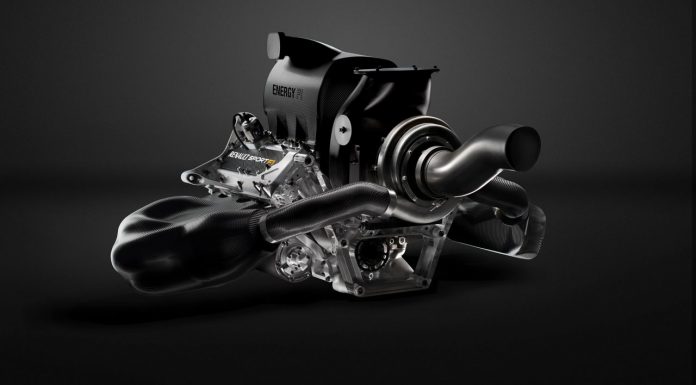 With the start of the 2014 Formula One season edging ever closer, the third and final engine manufacturer, Renault, has released its turbocharged 1.6-liter V6 engine for the season. This follows on from recent releases by both Ferrari and Mercedes.
Dubbed the Energy F1, Renault's new engine will run the same basic set-up as all other engines set to be used up and down the field. That means its 6-cylinder engine displaces 1.6-liters and is driven by a turbocharger capable of spinning up to 100,000 rpm. As for engine speed, it tops out at 15,000 rpm. Additionally the Renault Energy F1 engine now uses two energy recovery systems (no longer called KERS) as with the Ferrari and Mercedes powerplants.
The first, Renault dubs the MGU-H, recovers energy from the exhaust while the MGU-K unit recovers energy from braking (similar to last year's KERS system). All up, the two energy recovery systems and the turbocharged V6 make for 760 hp, on par with the 2.4-liter naturally aspirated engines previously used.
One of the most advanced features of the Renault Energy F1 engine is the aforementioned MGU-H system. In addition to recovering energy from the hot exhaust gases, the system converts to a motor under braking to keep the rotational speed of the turbocharger high enough to avoid turbo lag coming out of the corner.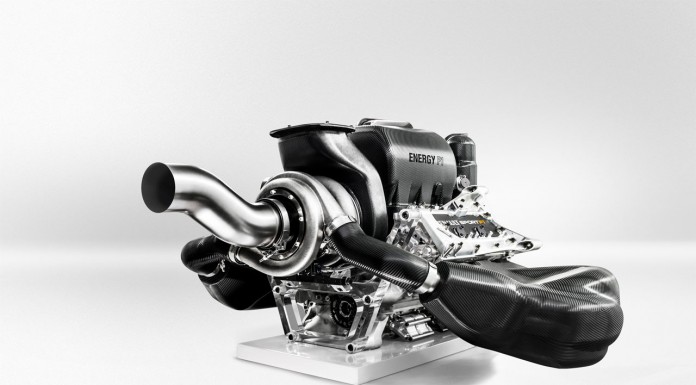 Despite all these technological advancements, Formula One cars this year will be up to 4 seconds slower per lap. Nevertheless, expect some incredible on-track action!