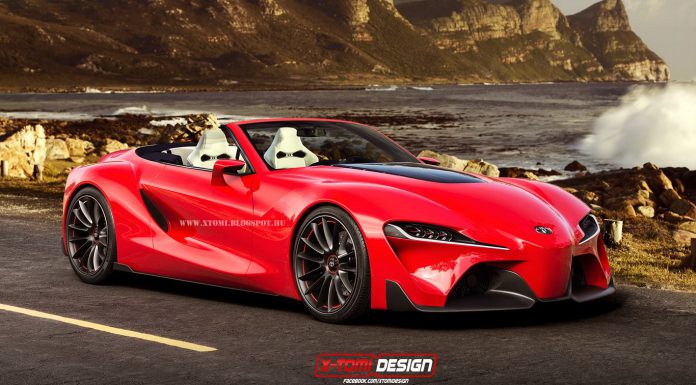 The Toyota FT-1 debuted at this weeks Detroit Motor Show and it certainly caused a stir if not stole the show! The car is purely a concept at present and does not even have an engine but features some stunning design elements.
FT-1 stands for "Future Toyota," and the number "1" represents the ultimate, Toyota's words not ours! According to its designers, the FT-1 Concept is the defining expression of a Toyota coupe design, building upon Toyota's rich sports coupe heritage dating back to the 2000GT, Celica, Supra, MR2 and most recently Scion FR-S/GT 86, all fantastic cars in their own right.
We are already seeing renders of the car being published online and this one from xtomidesign certainly caught our eye, a convertible version of the car! Let us know what you think in the comments below!