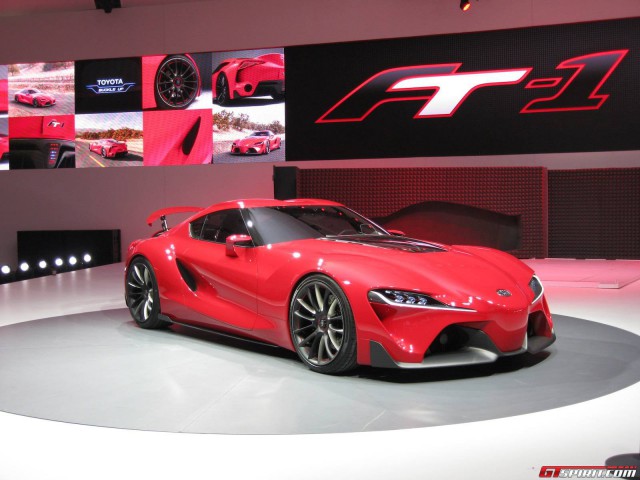 The Toyota FT-1 concept has only just been officially unveiled but that has not stopped it being at the Detroit Motor Show 2014. The FT-1 is a car that shows Toyota's futuristic design concepts thanks to the Calty Design Research. the Toyota FT-1 Concept. FT-1 stands for "Future Toyota," and the number "1" represents the ultimate, Toyota's words not ours! According to its designers, the FT-1 Concept is the defining expression of a Toyota coupe design, building upon Toyota's rich sports coupe heritage dating back to the 2000GT, Celica, Supra, MR2 and most recently Scion FR-S/GT 86, all fantastic cars in their own right.
The Toyota FT-1 Concept has a front engine rear-wheel drive configuration located in the cockpit far rearward within the wheelbase to improve weight distribution whilst adding to the visual drama. The cockpit's wraparound windshield and side glass openings are a distinct design element that instantly remind us of the Toyota 2000GT.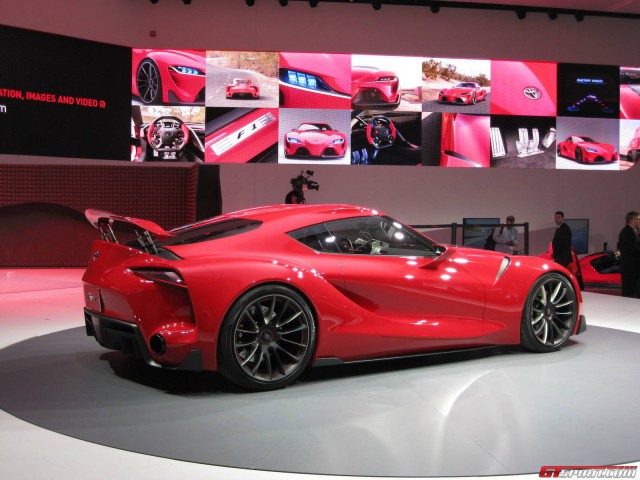 Toyota describe the FT-1′s interior as a "place of business", a focused minimalist cockpit that is centered around a F1 inspired steering-wheel. A "delta-shaped display zone" surrounds and integrates the driver to provide an exhilarating sense of being connected to the vehicle, something that is rare to find in today's age where cars are littered with switches like the cockpit of a commercial airliner!
Keep it locked here for more news from Detroit!