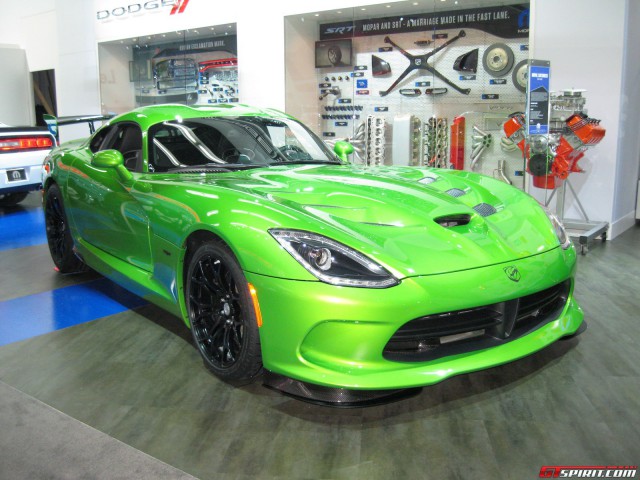 SRT's contribution to the Detroit Motor Show 2014 is plain for everyone to see. The new colour that their SRT Viper wears is stunning when viewed alongside the Mopar carbon fibre components. We took a closer look.
The paint colour, Stryker Green, is an evolution of the iconic Snakeskin Green exterior color that first appeared in 2008. The paint features enhanced green and yellow pigments for a deep effect.
The Grand Touring package adds standard Nappa leather seats, five-mode Electronic Stability Control and the two-mode Bilstein DampTronic Select suspension to the standard Viper. Both were previously only available with the Viper GTS price class. The GT option package will be limited to the new Stryker Green and Venom Black exterior colors.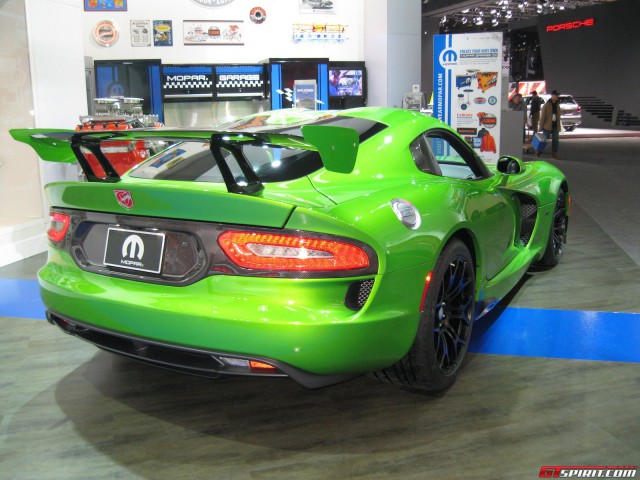 To find out more, take a look at our earlier Stryker Green SRT Viper post. For more news from Detroit Motor Show 2014, be sure to bookmark our Detroit Motor Show news channel!