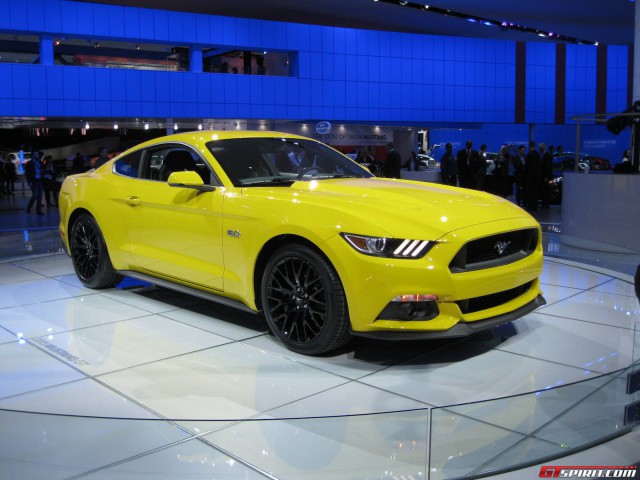 It seems like quite a while since we first laid eyes on photos of the 2015 Ford Mustang. The Detroit Motor Show 2014 is where it gets its first major motor show debut! If the Corvette Z06 is a little on the pricy side for you, then the 2015 Ford Mustang might be the car for you. We took a closer look!
The 2015 Ford Mustang is available from launch with three engines consisting of an upgraded 3.7-liter V6, a brand new 2.3-liter EcoBoost engine and a more powerful 5.0-liter V8 powerplant. The new EcoBoost 2.3-liter engine features direct injection, variable cam timing and a turbocharger to help deliver more than 305 hp and 300 lb-ft of torque.
The 3.7-liter V6 pumps out "at least" 300 hp and 270 lb-ft of torque. The top-of-the-line 5.0-liter V8 in the new Mustang GT produces more than 420 hp and 390 lb-ft of torque. All of these engines can be mated to an updated manual transmission as well as a reworked automatic gearbox featuring steering wheel mounted paddle shifters.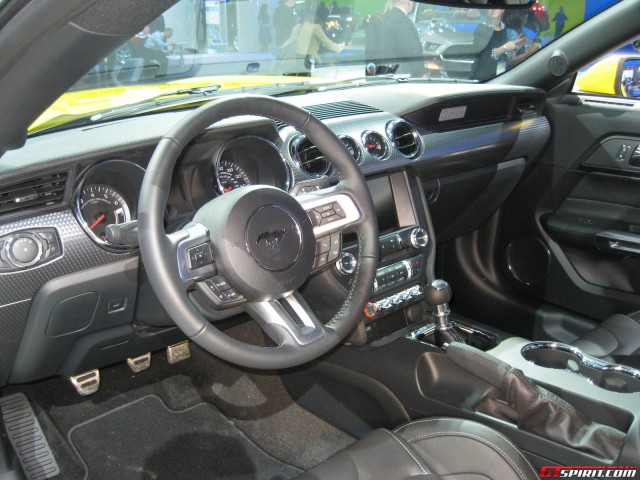 For full details on the new 2015 Ford Mustang, take a look at our earlier article. For more news from Detroit Motor Show 2014, be sure to bookmark our Detroit Motor Show news channel!