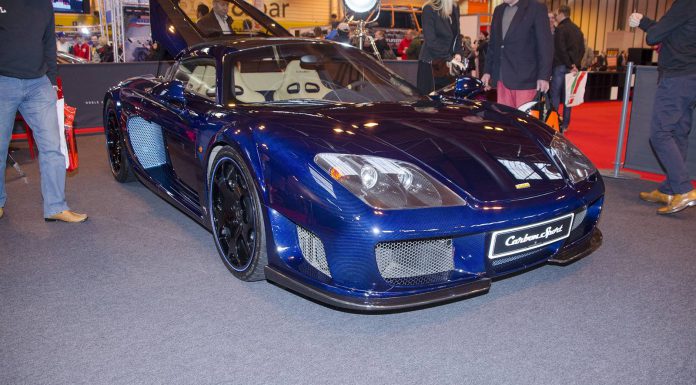 The Noble M600 is not a car you would first think would be able to scare Ferrari's and Lamborghini's, especially if you ever visited the British marques factory. Then you see the performance figures and you begin to understand just how savage the M600 really is!
The lightweight body of the car when paired with the 4.4 litre Volvo V8 that produces 650 horsepower (yes from a Volvo engine!) resulted in some truly mind warping numbers. 0-100km/h takes just 3 seconds but when the twin-turbos kick in 0-160km/h flys by in just 6.5 seconds! Serious numbers and performance.
The marque have sent a very cool looking M600 Carbon Sport to Autosport International 2014. The Carbon Sport, as the name suggests, is finished in unpainted carbon fibre, but as you can see the weave of the very tough material on this car is blue!