If you're looking for an upgrade to your Lamborghini Aventador, then look no further than the team at Oakley Design which are currently displaying their latest Aventador project at the ongoing Autosport International show.
In the past year or so, a selection of different Lamborghini Aventadors have been transformed by the crew at Oakley Design. Some of the most notable include a matte purple example for Nasser Al Thani, as well as a bright green example tuned to deliver an impressive 760 hp!
The car you see here features all of the outlandish styling which ensures each Oakley Design Aventador stands out from the pack. This includes the massive carbon fiber rear wing, new door sill plaques, a custom interior, yellow X-bracing above the engine as well as gloss black rear wheels.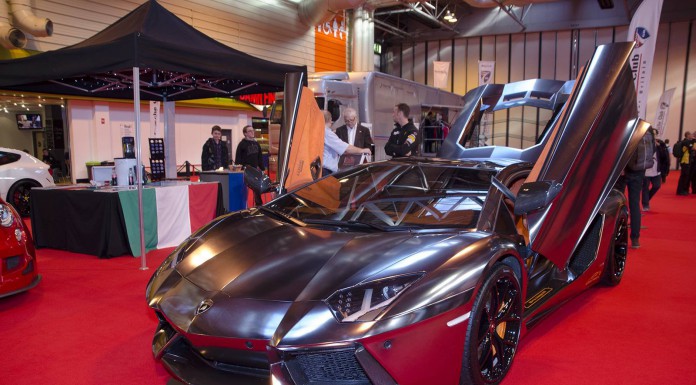 However, the most unique aspect of this Oakley Design Lamborghini Aventador is without a doubt the unique wrap which almost resembles a flat or matte chrome finish!