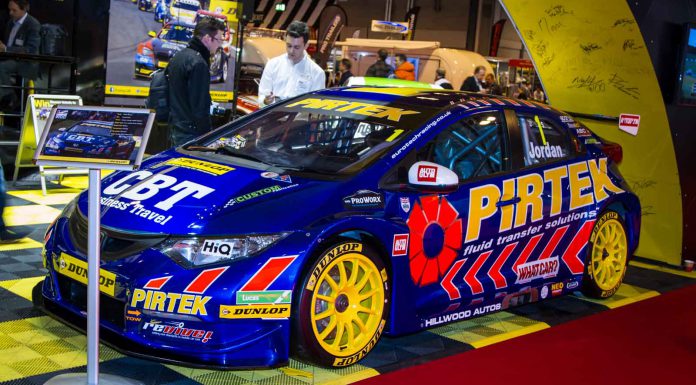 With the upcoming British Touring Car season upcoming, a selection of teams and drivers were present at Autosport International 2014. The NEC was the place to show the new liveries and sponsors ahead of the BTCC media day in March.
Over the past month driver and team line-ups have been announced. Most cars were present on the yellow and black dunlop stand. Rob Austin unveiled his NGTC Audi A4 now with title sponsorship from Fast Exocet. Rob Austin Racing gained its first race win at Rockingham last season when racing under the Wix Racing Sponsor.
Dave Newsham's AmDTungcom NGTC Ford focus was on display, last year Newsham raced with Speedworks Motorsport team and this year has changed teams. He hope the 2014 season will bring his best results to date.
Simon Belcher's Speedworks Motorsport Team NGTC Toyota Avensis was unveiled for the first time at the event. It is Belchers debut year in BTCC and said " Everything has been coming together really quickly since we announced our move up into the BTCC in late-November, it's a dream come true"
Prior to the event Matt Neal and Gordon Sheddon's new ride had already been revealed. The Team Dynamics Honda Civic Tourer is the new vehicle to hit the track. Upgrading from last years Honda Civic.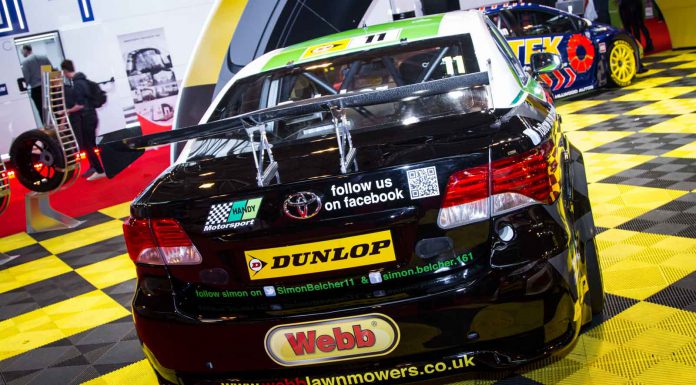 Peter Crolla, Team Manager commented: "Racing with the Civic Tourer means no compromise over the Civic hatchback. The weight, wheelbase, layout and suspension remain the same, but naturally, the length of the car is extended due to the larger tailgate. We wanted to add a new challenge to the mix and really show what Honda and the team can do. By racing the new Tourer after several years with the Civic hatchback we can really showcase our growing range and demonstrate that the versatility and practicality of a Tourer doesn't compromise dynamic performance"
Last seasons winner Andrew Jordan who continues racing with Pirtek in the Honda Civic showed off his blue livery which remains nearly unchanged with the exception of a few new sponsors.
Over the weekend the BTCC racers present at the event will participate in interviews and Autograph sessions. Racers present at the event include Rob Austin, Simon Belcher, Dan Welch, Ollie Jackson, Dave Newsham, Jason Plato, Colin Turkington, Matt Neal, Gordon Sheddon, Lea Wood, Adam Morgan, Jack Goff and Andrew Jordan