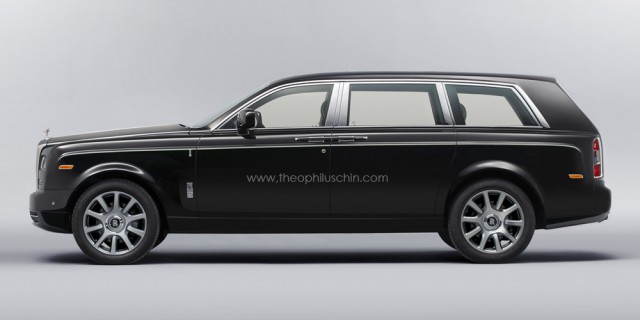 A few months ago on the back of confirmation that Bentley was working on creating the world's most expensive SUV, Rolls-Royce announced its interest in joining the emerging luxury market. However, according to Rolls-Royce CEO Torsten Müller-Ötvös, the British company is in no rush to release a high-end SUV.
First and foremost, expanding the company's current factory built on the Goodwood estate, could prove quite difficult. First opened in 2003, the facility has seen an expansion in 2009 for the most affordable Rolls-Royce, the Ghost, and was further expanded last year for the Wraith coupe. Consequently, if a Rolls-Royce Ghost were to come to fruition, then the factory would inevitably have to be increased further. And keeping with the firm's heritage to the region, it is unlikely to open a separate plant somewhere else in the U.S. for this SUV.
During his interview with Autocar recently, Torsten Müller-Ötvös also confirmed that despite recent rumours suggesting otherwise, Rolls-Royce has yet to settle on a firm concept for the possible SUV. Müller-Ötvös went on to state, "We are moving on with it, but our other products are performing well and we don't need to rush."
If and when Rolls-Royce does decide to create an SUV is unclear. However, if it ever decides to take the leap, expect the most luxurious and expensive production SUV ever made!
[Via Autocar, Rendering by Theophilus Chin]