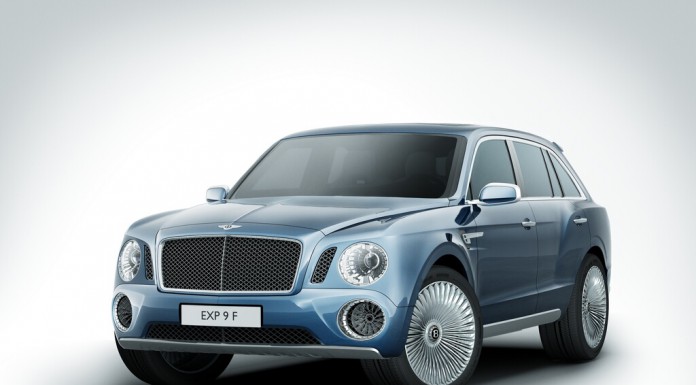 Bentley has high hopes for its world-beating luxury SUV stating that it plans on selling at least 3000 units annually. Additionally, the British automaker has confirmed that it hopes to see sales across the company rise by 50 per cent by 2018 largely led by the future popularity of the company's SUV.
According to new reports, the 2016 Bentley SUV will be produced alongside the new Continental Flying Spur at the firm's production facility in Crewe. Additionally, Bentley is already said to have started work upgrading its paint shop and sub-system assembly facilities for the luxury SUV. As part of this expansion, a further 400 works will be employed.
While Bentley has yet to reveal its SUV, early pre-order figures suggest that it will be quite popular. As a matter of fact, chairman and CEO of Bentley Wolfgang Schreiber recently stated to Autocar that the company had received around 2000 pre-orders for the SUV! That's despite the fact that no official details of the car have been released and that includes pricing and styling. One thing we can say about the Bentley SUV from a design standpoint is that it will be thoroughly overhauled when compared to the EXP 9 F concept from a couple of years ago.
[Via Autocar]