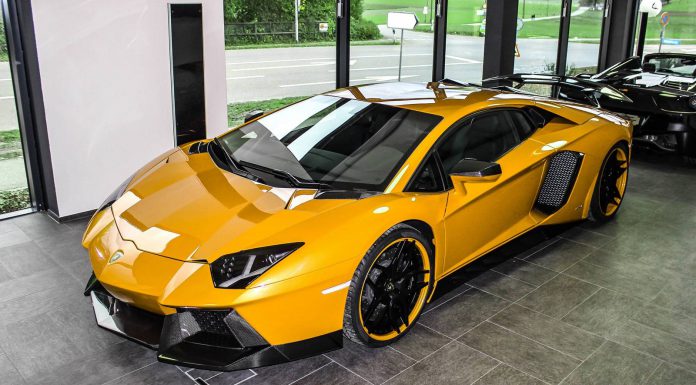 The Lamborghini Aventador is a magnificent machine. Its power and jaw-dropping looks are enough to get adrenaline flowing through the veins of the most die-hard enthusiast but for some it is still not enough. Welcome tuners Novitec Torado and their insane Aventador package!
The Novitec Torado Lamborghini Aventador features dual superchargers in typical Novitec style to boost power up to 969 hp. The sledgehammer performance is matched with a high-performance exhaust system, electronic sound management, a coil-over suspension kit and exclusive interior options.
As you can see its not just the performance and power that is explosive but the looks of the car to. The images you see here are renders of a car that was originally orange. I am sure you will agree that this is one stunning machine!