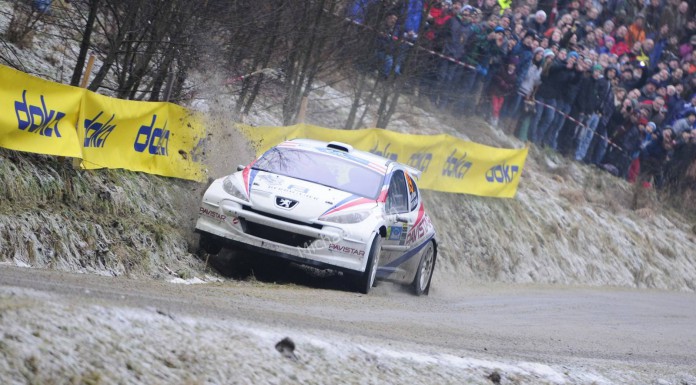 The 2014 FIA European Rally Championship kicked off this past weekend with the Jannerrallye in Austria, a thrilling performance shown by drivers with Robert Kubica emerging victorious in the end. Václav Pech had a clear win right from day one, Kubica started behind Pech on the final stage but a wise tire choice of studded and winter Michelin tyres fitted in a diagonal formation gave him the final winning advantage, Pech stuck to slicks.
Kubica secured the ERC Ice Masters standings in his Ford Fiesta RRC after running quick under the fog and dark, 19.9 seconds over Pech who trails him in the standings in his MINI John Cooper Works S2000. Kubica did not earn it all smoothly as he had earlier suffered a puncture on day one and a jump-start penalty. However, he still managed to earn the Colin McRae ERC Flat Out Trophy presented to him by two-time world rally champion Marcus Grönholm.
Eleven-time Austrian champion Raimund Baumschlager came third after Pech to close the podium finishes. Like Kubica, Baumschlager also suffered several jump-start penalties but still managed to scoop a 12th title win in his country. Fourth in place was Beppo Harrach followed by Jaromír Tarabus began while the 2013 ERC Production Car Cup champion Andreas Aigner finished sixth in his Peugeot 207 S2000.
In the ERC Production Car Cup category, Beppo Harrach scooped the win in his Mitsubishi Lancer Evolution IX R4 followed by Hermann Neubauer in his Subaru Impreza R4 STI and Ernst Haneder. Michael Böhm won in the ERC 2WD Championship section in his Suzuki Swift S1600 while Martina Daňelhová won the Ladies Trophy.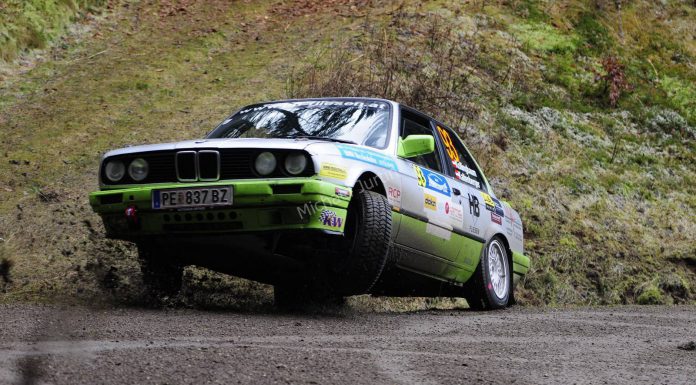 Driver Quotes:
Winner Robert Kubica said;
For sure it's very nice to do be here as a winner but our priority was to get as much experience and information from this rally in order to prepare for Monte-Carlo. I did participate on four ERC events last year but I was often unlucky and made few mistakes as I was using the rallies for training. I was a bit more lucky this time but the conditions were very difficult and for sure this was one of the toughest weekends of my motorsport career.
Pech said;
The final stage was very hard with a lot of dirt. We went fast but we tried not to destroy the car. I'm disappointed not to have won but I tried my best and this was a good fight.