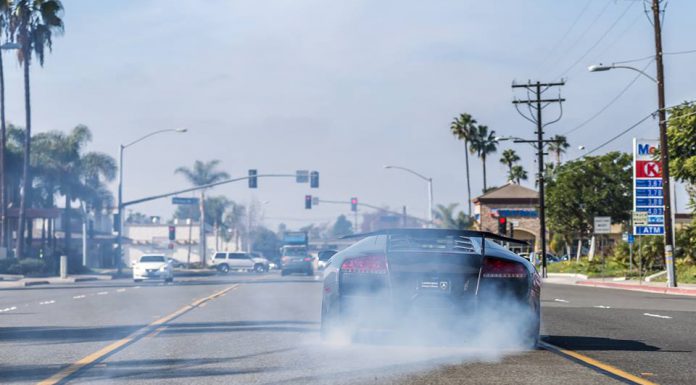 Despite it being all-wheel drive, if you're determined and skilled enough, it is possible to get the rear wheels to light up and spin in the insane Lamborghini Murcielago LP670-4 SV. The following video is the perfect example of how to do that!
http://www.youtube.com/watch?v=oCfeC3S0QWg
At a recent supercar event in the United States, the following owner of this grey Murcielago LP670-4 SV put on an epic display by doing an epic burnout out of the venue and into the street. The following video and image from IamTed7 is absolutely amazing!
As you may recall, this is the same Murcielago SV we featured accelerating up Mulholland Drive!