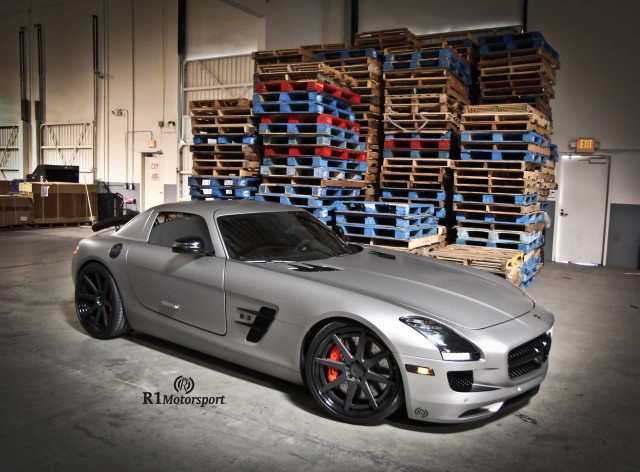 The Mercedes-Benz SLS AMG represents Germany's take on the muscle car. Being sat over the rear axle with a seemingly never ending bonnet stretching out in front of you is a surreal feeling but as soon as you stamp on the accelerator pedal this car howls its presence and launches you towards the horizon in a cloud of smoke and noise! It is brutal. As rough and tenacious as the car may sound and feel, the aesthetics of the car are an entirely different story.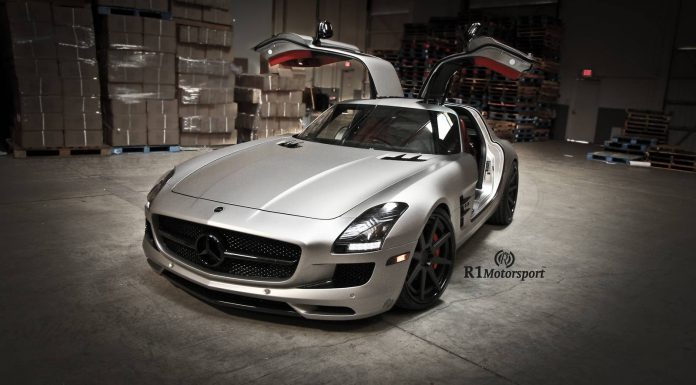 R1 Motorsports have taken one of these beautiful beasts and made it look like a race car for the road! They started by wrapping the car in matte grey aluminium and slamming it on KV W3 coilovers.
To make it sound as good as it looks an R1 Motorsport Exhaust was installed! Let us know what you think of this stunning creation in the comments below!