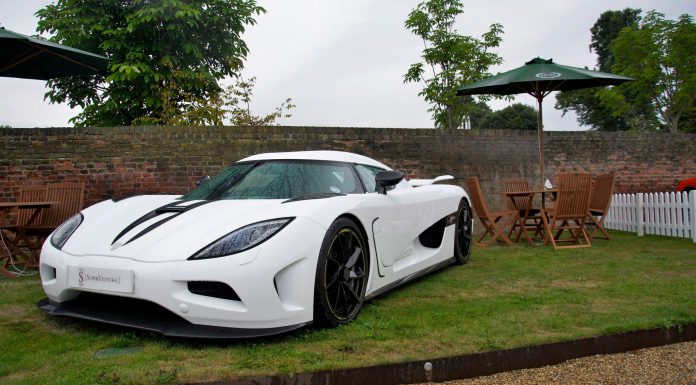 Salon Prive was certainly one of the most exciting shows of 2013, a mix of classics, luxury and spectacular supercars all resting on the beautiful lawns of Syon Park. The show was fantastic and ended with the jaw dropping cars on show parading around the park, a sight that will never be forgotten.
The fun however started after the show had ended! Anyway, you can read about that in our dedicated report. For now lets focus on this sublime Koenigsegg Agera.
The Agera produces an outrageous 960 hp from its 5-litre V8 meaning this Swedish speed machine can hit 100 km/h in 3 seconds, 200 km/h in just 8.0 seconds and it won't stop punching until it passes the 400 km/h mark. The Agera really does accelerate as hard as the Bugatti Veyron and we love it!