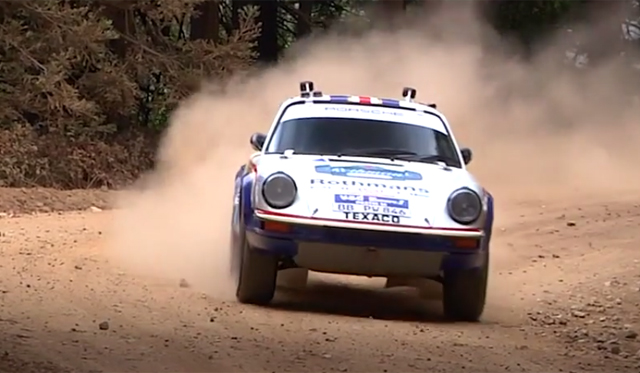 Just prior to the new year, reports emerged suggesting that Porsche was planning to create a modern-day 911 Safari rally car. At the time, these rumours seemed quite unfounded. However, now Porsche has released a new video possibly indicating that they are indeed creating a new 911 Safari rally car.
The following video takes a quick look at a Porsche 911 competing in the annual Pikes Peak International Hillclimb with seven-time Pikes Peak champion Jeff Zwart. However, about half way through the video, attention turns to the original Porsche 911 Paris-Dakar winning Type 953 racer with Porsche considering it as an alter-ego of the 911.
[youtube]http://www.youtube.com/watch?v=SzEt7rHJxsY#t=95[/youtube]
While the video itself doesn't confirm or deny any of the recent speculation, the timing of the video is extremely telling and has perhaps been released to get us excited about a new 911 off-roader.
Set to once again be dubbed the Porsche 911 Safari, this unique off-roader may not actually be produced in a single unit or for specific rally events, but could actually reach the production line in limited numbers. If that were to happen, then there's a good chance it would be primarily sold throughout the Middle East, South America, Russia as well as western China.
If the current reports are to be believed, the modern 911 Safari will be based on the 911 Carrera 4S and is likely to receive thoroughly upgraded and raised suspension, off-road tyres as well as a smooth and protected underbelly. If it comes to fruition, it is expected to debut at the Beijing Auto Show 2014 in April.