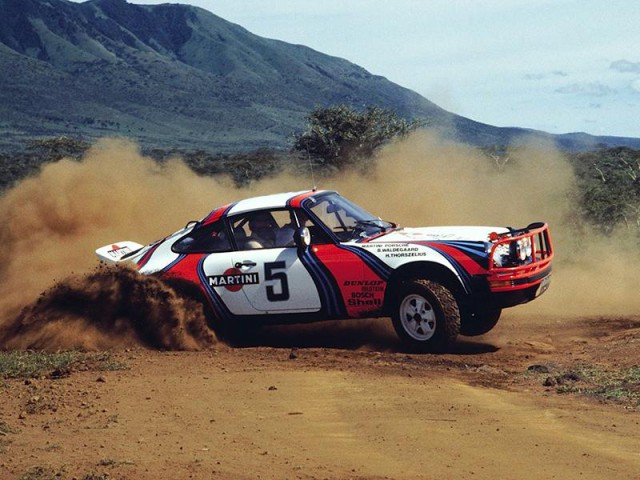 While the Porsche 911 is rightfully known as one of the world's greatest sports cars to ever pound the pavement, in its past, it went off-road with the 1978 Porsche 911 SC Safari rally car. Now, reports have emerged out of Germany suggesting that a modern day Porsche 911 Safari rally car could be just around the corner and ready for next year's Beijing Motor Show in April!
Set to once again be dubbed the Porsche 911 Safari, this unique off-roader may not actually be produced in a single unit or for specific rally events, but could actually reach the production line in limited numbers. If that were to happen, then there's a good chance it would be primarily sold throughout the Middle East, South America, Russia as well as western China.
If the current reports are to be believed, the modern 911 Safari will be based on the 911 Carrera 4S and is likely to receive thoroughly upgraded and raised suspension, off-road tyres as well as a smooth and protected underbelly.
While all of this sounds intriguing, we're quite doubtful about such a car ever coming to fruition. As it stands, Porsche is already marketing the brand new baby Macan SUV as a sports car and when the Macan Turbo S soon arrives, we can't imagine a 911 off-roader being much faster or providing more thrills.
Leave us your thoughts below!
[Via World Car Fans]