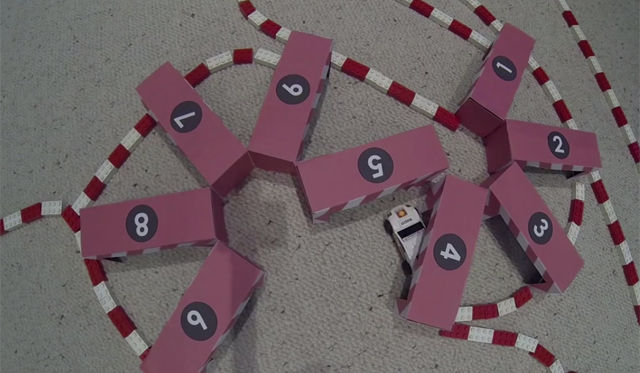 Back in late November, Ken Block released the incredible Gymkhana Six which was just the latest in a long line of special drifting and car control videos released by the rally driver and DC Shoes co-founder. Not too long ago, we brought you an entertaining video showcasing Gymkhana Six being re-created with Ken Block's Ford Fiesta Gymkhana radio controlled car.
[youtube]http://www.youtube.com/watch?v=jJtw08OqlMA#t=138[/youtube]
Now as part of the ongoing Shell Legochallenge, a father and son team have created a tribute to Gymkhana Six completely with Lego! The duo are currently sitting in third position and their exciting video is well worth a watch and well worth your vote. Complete with the sounds of a drift car, the clip even features a cameo from two Lamborghini police cars just like the real thing!
If you like the clip, following the link below to vote for it!
[Via Shell]