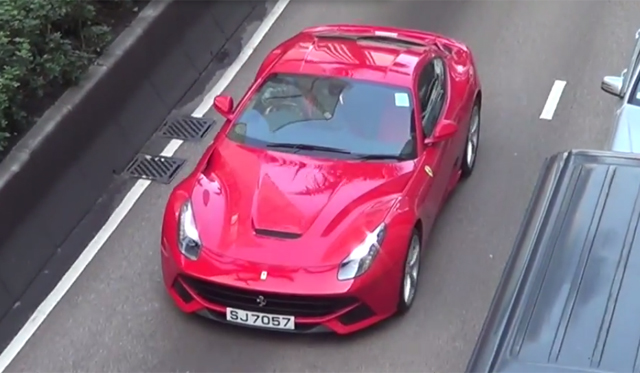 The popularity of incredible supercars and sports cars continues to rise in the bustling city of Hong Kong. In order to give us an idea of just how frequently supercars are seen in Hong Kong, one YouTuber has put together the following video filmed across December.
Throughout the near 30-minute video, no less than 17 different Ferrari 458 Italias are spotted, 12 McLaren 12Cs, 4 McLaren 12C Spiders, 5 Ferrari F12 Berlinetta, 10 (!) Lamborghini Aventadors, 5 new Aston Martin Vanquish's, 4 Gallardo LP570-4 Superleggeras and 4 even rarer Gallardo LP570-4 Super Trofeo Stradales.
[youtube]https://www.youtube.com/watch?v=TONqxf-jupI[/youtube]
Additionally, there is a Spyker C8, Lamborghini Gallardo LP550-2 Hong Kong 20th Anniversary Edition as well as a modified Murcielago LP670-4 SV. Arguably most impressively however, are 2 Pagani Huayras, a Pagani Zonda C12 S, 2 Zonda Fs and a black Gumpert Apollo S and wait for it, a 1 of 5 Zonda Revolucion.
Also check out the following gallery showing some awesome supercars in Hong Kong from Andrew Chang we posted back in November!