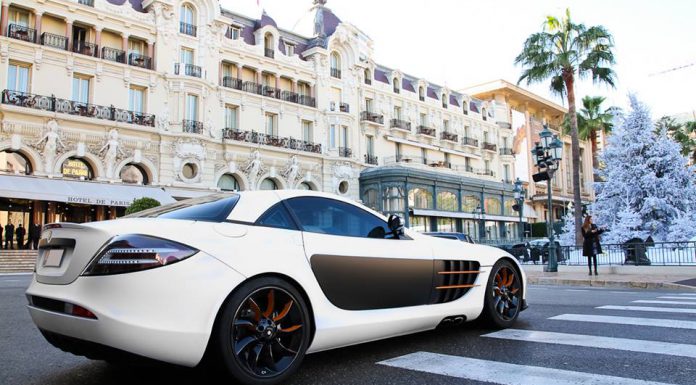 Monaco is known for being extraordinary. The car, the yachts and the wealth all in one tiny principality, it sure is unique. Here we have a video of a rather bizarre Mercedes McLaren SLR that has been worked on by tuners Gembella. The car features an unusual color scheme, yes we have all seen black and white before, but the stunning SLR 'Turbine' wheels have been highlighted in orange! Watch the video and let us know what you think in the comments below!
[youtube]http://www.youtube.com/watch?v=LAattxFMwTc[/youtube]
Another tuned SLR was recently spotted in Monaco, this time tuned by Hamann, as you can see from the gallery below, it is also a massive attention grabber!