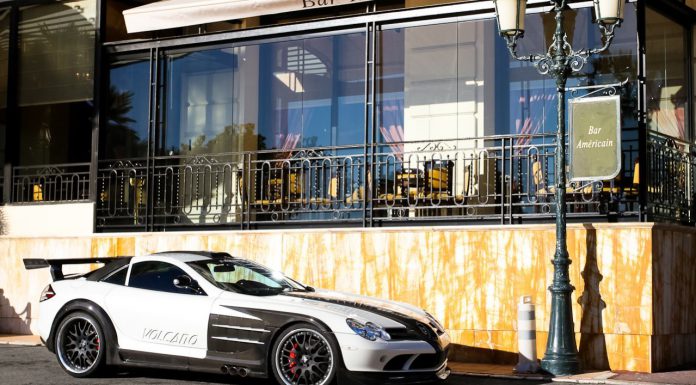 For a handful of individuals around the globe some of the most expensive and exclusive supercars are just not special enough. The Mercedes McLaren SLR is certainly no slouch and turn heads everywhere they are seen. The owner of this SLR decided that they wanted an ever more extreme and rare so took their car to German tuners Hamann.
The results are frankly extreme! We will leave it to you to comment on the changes but this car definitely stands out. Raphael Belly captured the car in Monaco where standing out from the crowd is all important.
The Hamann SLR Volcano is not just modified on the outside, but has also had a performance upgrade. The engine output is increased from 626hp to 700hp and the maximum torque has been lifted to 830Nm. This allows for a sprint from 0-100 km/h in 3.6 seconds and a top speed of 348 km/h. Hamann can turn any standard SLR into a 'volcano' that out-performs McLaren-Mercedes's own 722 edition of the SLR.