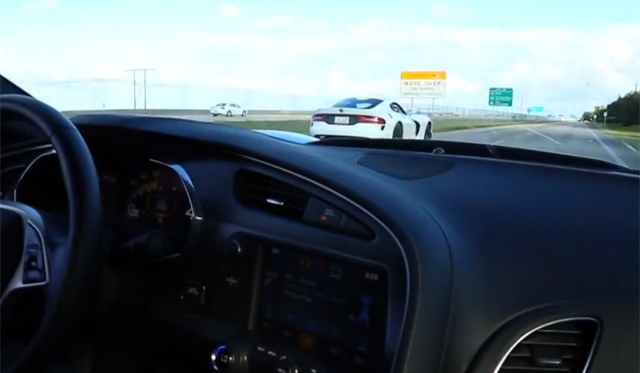 While the 2014 Chevrolet Corvette Stingray is the most powerful base spec Corvette ever offered, it still can't hold a candle to some of the more elite supercars going around, most notably the SRT Viper and McLaren 12C.
[youtube]http://www.youtube.com/watch?v=48rrU55C0rk#t=119[/youtube]
Straight out the gate, the McLaren 12C is downright one of the fastest accelerating cars on the planet. Additionally, it can lap a track faster than almost any other road-car in the world. By comparison, the SRT Viper is much more about brute force than it is finesse and this is exemplified by the fact that it features a massive 8.4-liter V10 naturally aspirated engine.
So how do you think the new Corvette will perform against this two in a set of rolling drag races? Well, the results are quite obvious. However, when the Corvette Stingray Z06 is revealed in just a couple of weeks, it should be more than capable of taking the fight to both the SRT Viper and McLaren 12C.