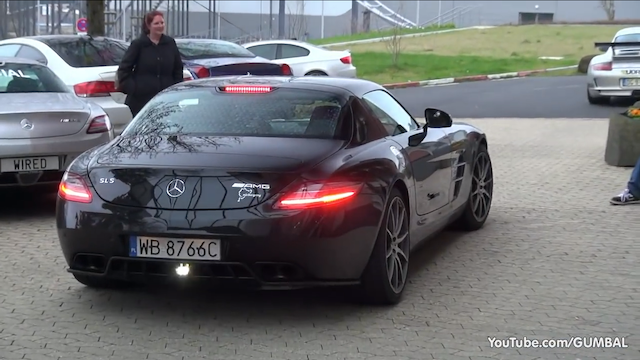 It is no secret that the Mercedes SLS AMG has one of the best sounding engines ever built. The car is powered by a front mounted 6.2 liter V8 engine with double over head cams, its mated to a 7 speed automatic transmission and is capable of accelerating from 0 to 100 km/h in 3.9 seconds, and can reach a top speed of 340 km/h.
But whats if you want something that sounds a little more extreme? Well exhaust specialists, Akrapovic formulated a titanium exhaust for the SLS, the Akrapovic Evolution Line Titanium Exhaust.
[youtube]http://youtu.be/aBzOz3g3YeE[/youtube]
As the video above shows, the results are just ludicrous!